Knitting is a relaxing hobby that's easy to learn if you're willing to practice! Early projects might take some patience, but once you master the essential skills through repetition, you'll be able to advance quickly.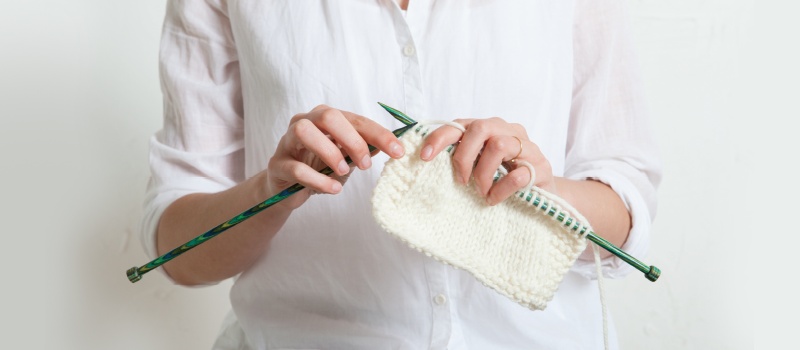 Essential Skills
The core knitting skills are casting on, working the knit stitch, purling, and binding off. There are different methods and techniques for most aspects of knitting, but these are our beginner-friendly favorites.
Fixing Common Mistakes
Making mistakes can be frustrating, but it is part of learning a new skill. Here are three of the most common mistakes beginner knitters make and how to fix them.
Additional Core Skills
Expand on what you've already learned to prepare to knit patterns and move on to our Knitting 102!
Back to Top