Triple-Stranding From One Yarn Ball
This is a very easy technique, perfect for using lace weight yarn to make anything that isn't lace, or using sock yarn in place of an aran or bulky weight. You can even use this technique with worsted and aran weight yarn to get super-bulky weights!
Of course, always swatch first before subbing a triple-stranded yarn in a pattern, to check your gauge and make sure you like the fabric you're getting, but you can just hold a yarn triple stranded and twist it a bit to get an approximation of your new yarn weight. Let's learn how it works!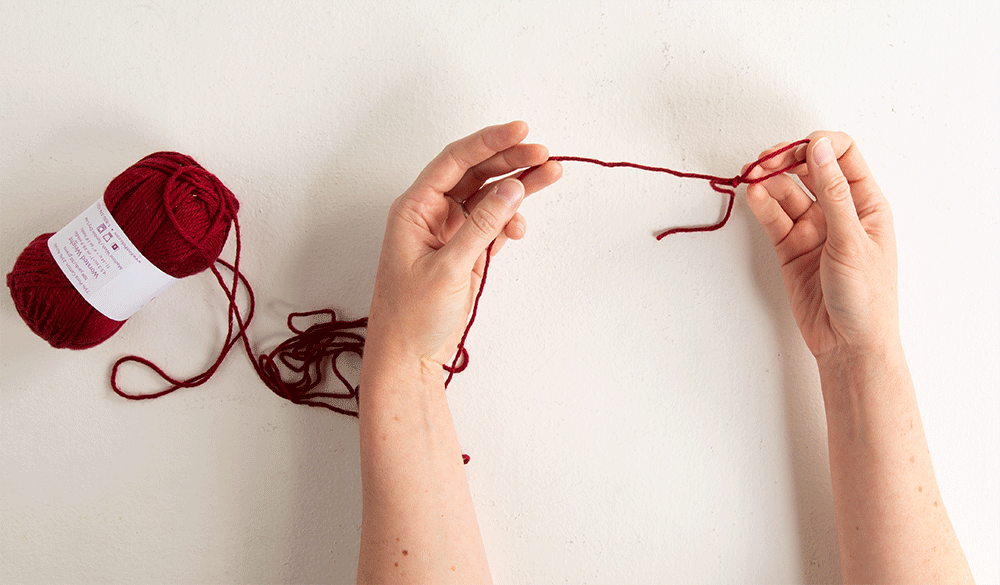 Make a slip knot
Start by making a slip knot at the end of your yarn, with a loop large enough to stick your fingers through it.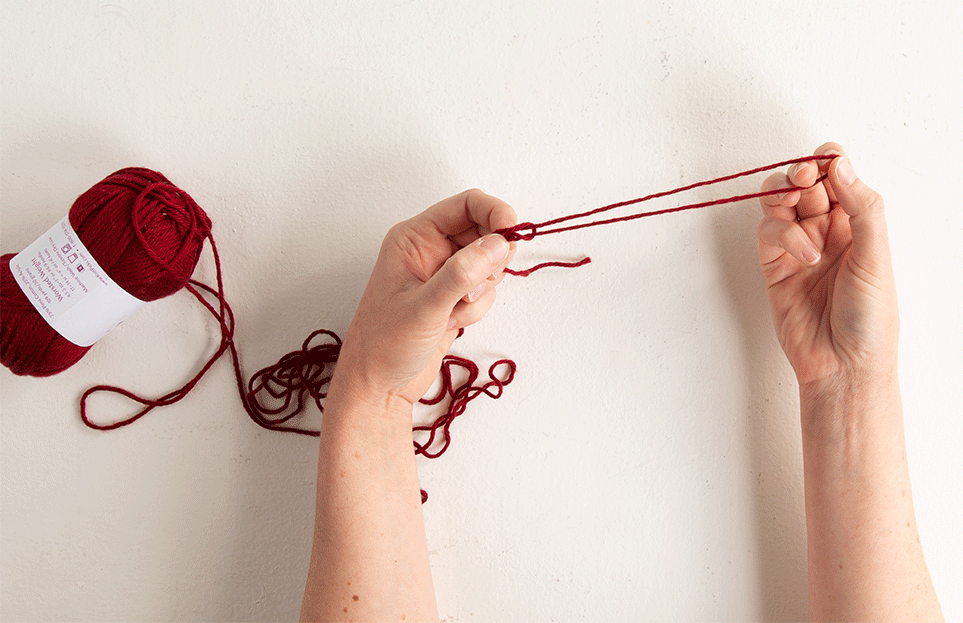 Pull yarn through slip knot
Now reach through the loop and grab the yarn, pulling it through to make a much bigger loop.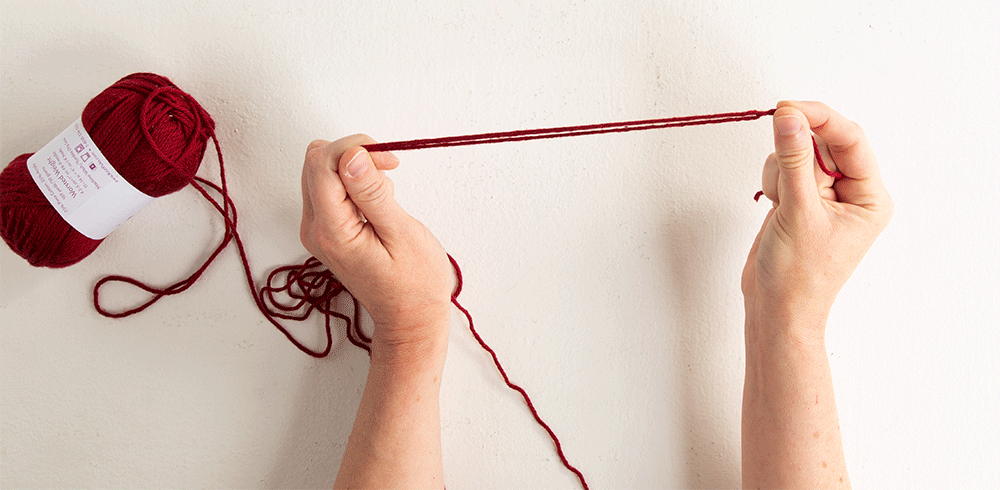 Slip knot becomes end of yarn
And then hold the slip knot (it may have tightened up, or not, it doesn't matter) as the end of your new yarn. At this point, if you hold up the slip knot and let gravity work, you'll have three strands of yarn hanging down from the small loop: the large loop, and the third strand which is attached to the ball of yarn.
Pull yarn through end loop
That's your triple-stranded yarn! To make more, at the end of the large loop, reach through and pull the yarn through again, creating another new large loop. Once you do this a couple of times, you'll see how it works, just pulling yarn through loops (you're basically making a GIANT crochet chain; or if you're a spinner you'll recognize it as chain plying or navajo plying, minus the twisting).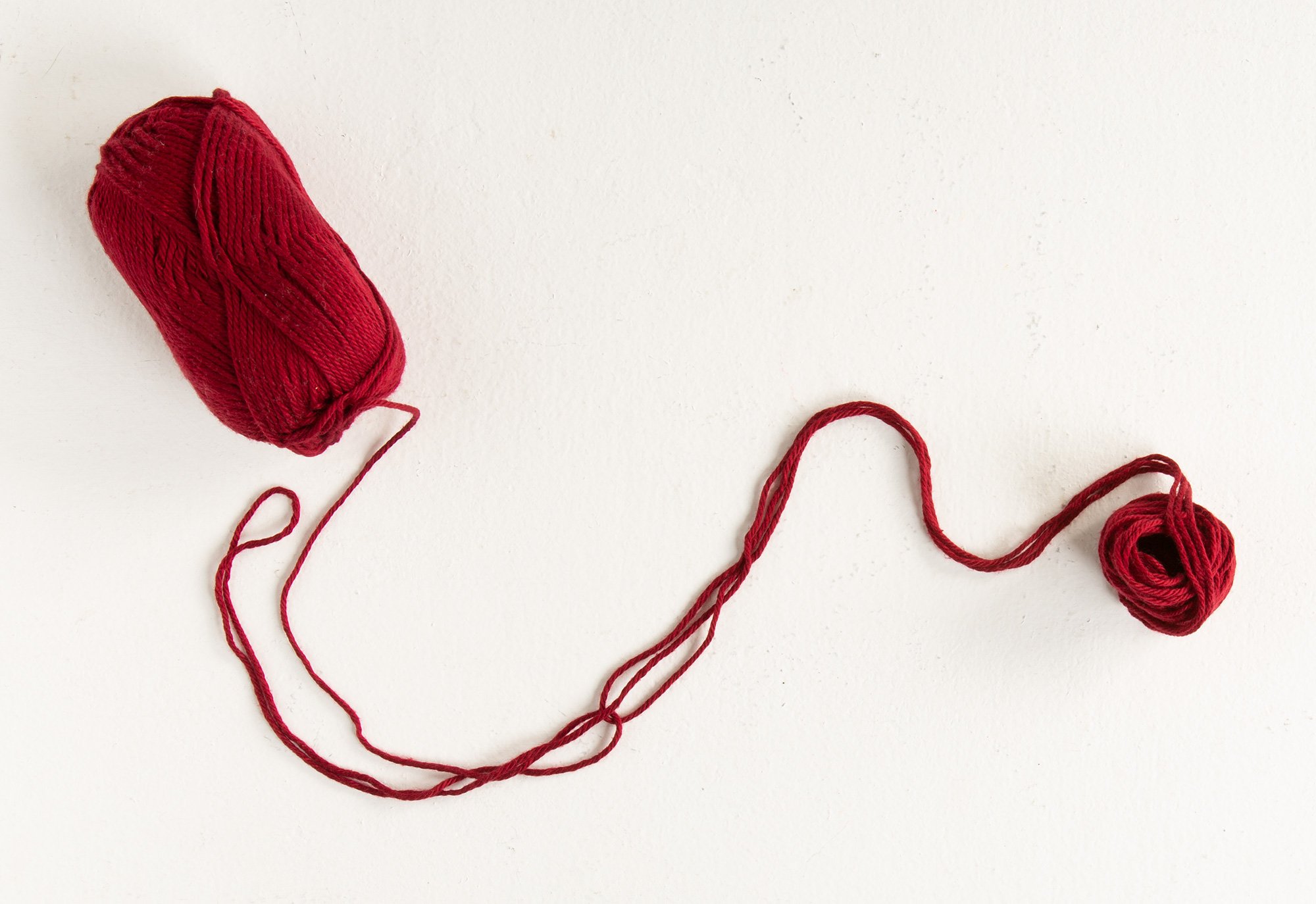 You can pull the yarn through more, to make much longer loops, and/or you can pull loop-after-loop a bunch of times at once to prep a length of yarn before you knit with it. I usually will pull a very long loop and have it in a pile of yarn next to me while I knit, so it's many yards of triple-stranded yarn between the actual loops. Try it out and see what works for you!
Now grab some Shadow or Shimmer lace weight, or Palette or Stroll fingering weight, and triple it up! Time to whip up a quick, chunky sweater before fall arrives!
Back to Top