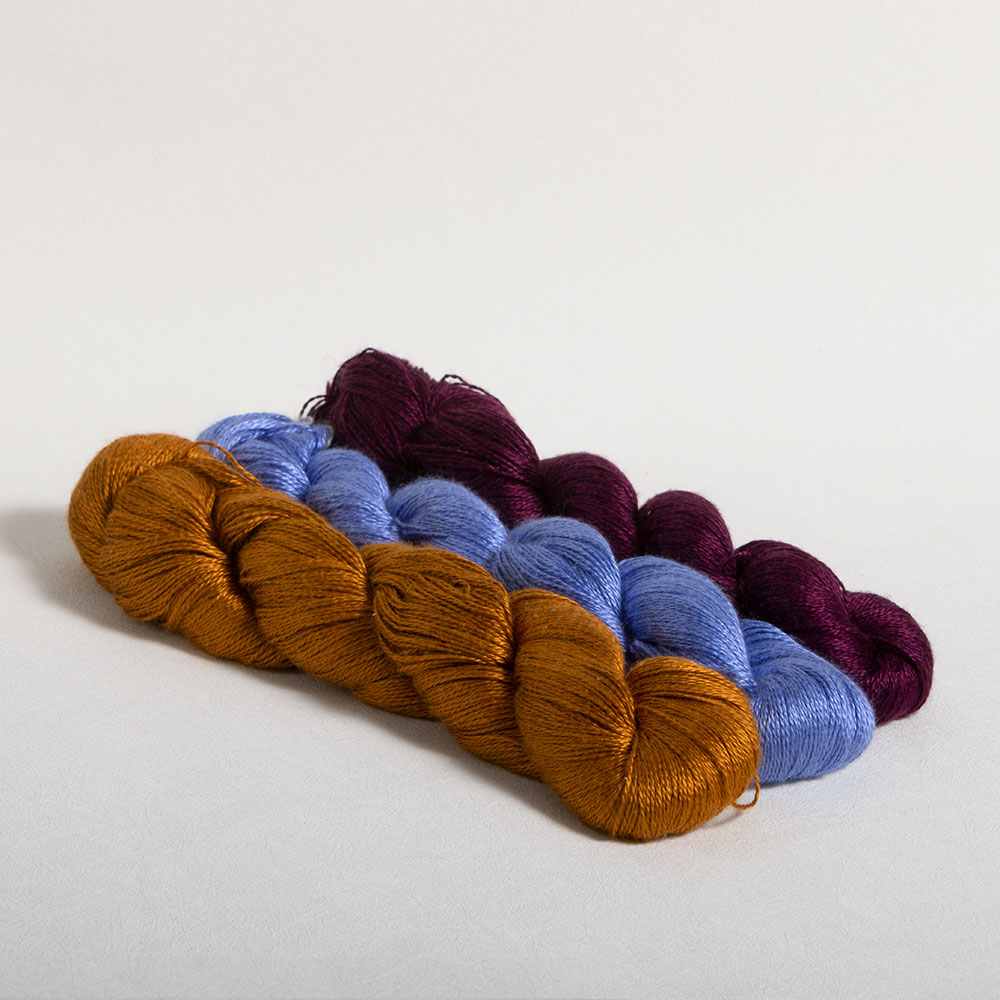 Fiber Content:
100% Silk
Weight:
Lace Weight
Knitting Gauge:
lace weight
Crochet Gauge:
lace weight
Yards:
439
Grams:
50
Put Up:
Hank
Care:
Hand Wash/Dry Flat
Purchase Needles & Hooks
Luminance Lace Yarn
$13.99 50g / Hank
Wrap yourself in decadence with our new lace-weight, ultra-luxurious 100% silk yarn. Luminance has amazing depth of color, superior sheen, and excellent drape, making it the perfect yarn for the finest shawls and flowing scarves. Prepare to swoon at the silky-smooth feel and fall in love with the radiant shine that shows off lace details like no other. Your eyes will light up when you see - and touch - Luminance!

Looking for Bare Luminance? You can find it as an undyed yarn here.
Patterns
Customer Picks
Video
10-15-2018 5:04pm

09-24-2018 1:37pm

08-26-2018 12:57pm

07-03-2018 8:06am

04-25-2018 3:13am

See All Reviews