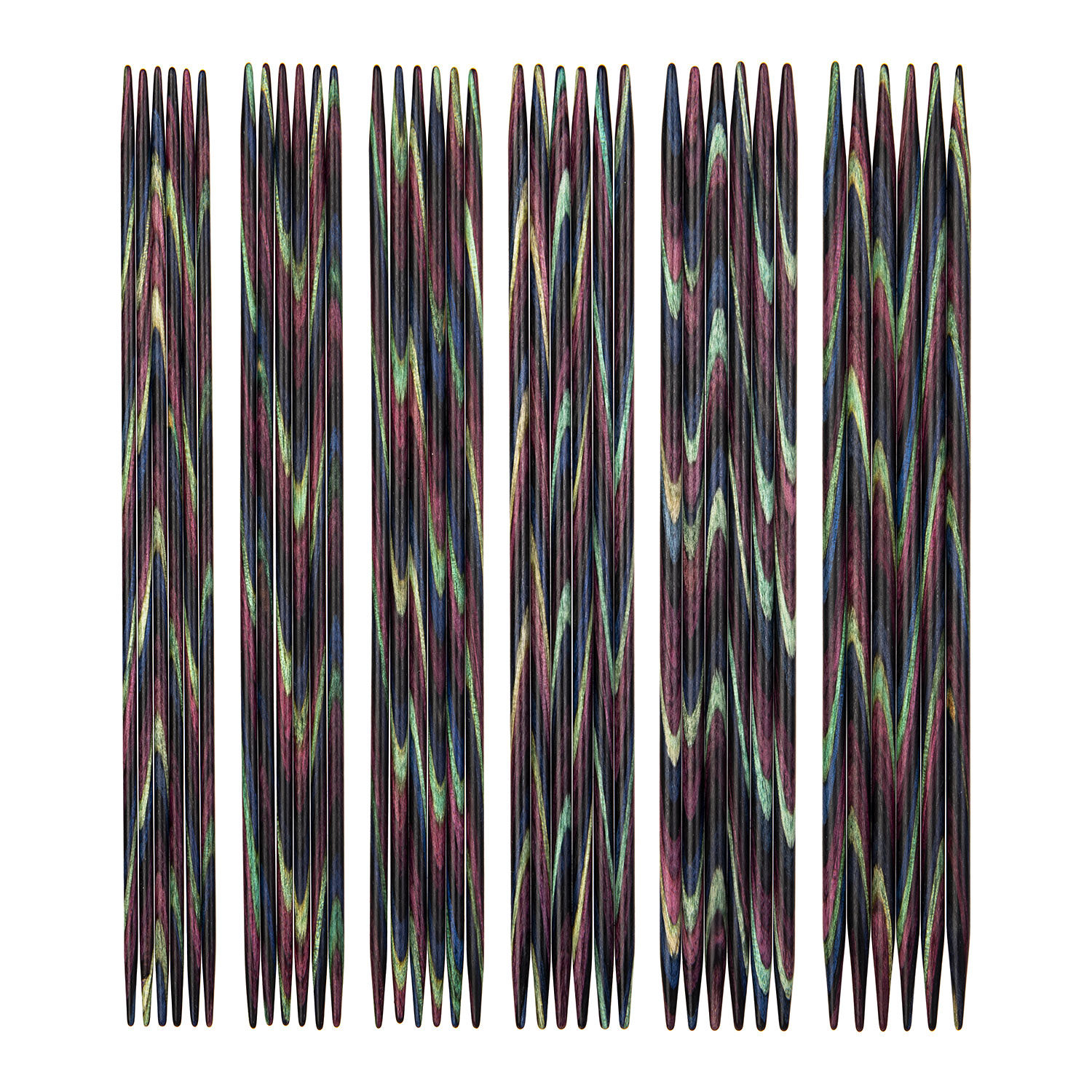 5" Majestic Wood Double Pointed Needle Sock Set US 0-3
$20.24

25% off
Majestic: having or showing impressive beauty or dignity - a definition certainly true of the newest addition to the Knit Picks Options family! Boasting the same strong and smooth layers of laminated birch that you know and love, Majestic shows off a colorway of deep purples, greens, and blues along with a distinctive black cord to complement its rich, luxurious hues.
The 5" Majestic wood double pointed needle set makes the perfect gift for the sock and mitten knitter who favors wood needles. We have assembled the six most common knitting sizes and packaged them in this portable, flexible, 5.875" by 6.375" vinyl case with snap shut closure. Each size is neatly labeled on the enclosed packaging so you can see the sizes at a quick glance. Watch the metric sizes - they are more finely tuned than the US sizes.
Set of 6 needles per size.  
Learn more about
our knitting needles
.
0-3 US
Retail: $26.99
Item No. 91216