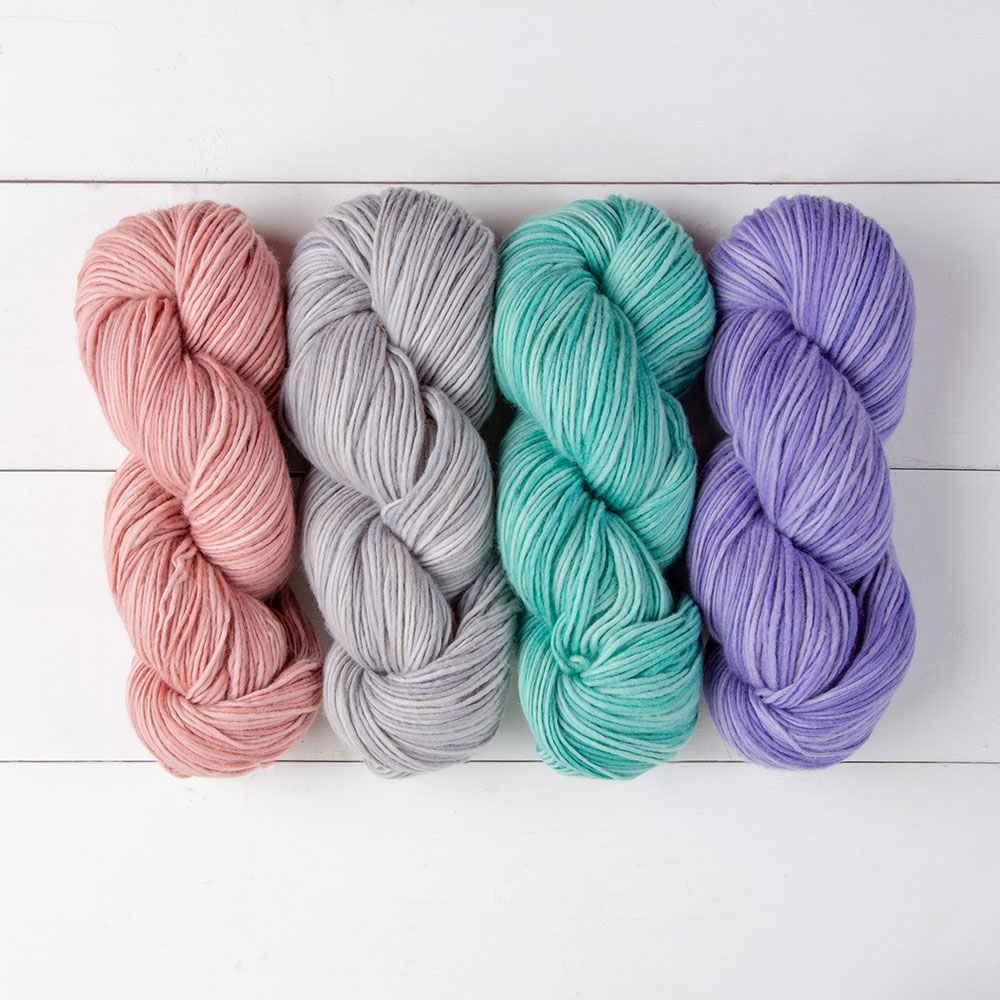 Fiber Content:
100% Merino Wool
Weight:
Worsted Weight
Knitting Gauge:
4.25-5 sts = 1" on 7-9 needles (4.5mm - 5.5mm)
Crochet Gauge:
11–14 sc = 4'' on I - K hooks (5.5 mm-6.5 mm)
Yards:
273
Grams:
100
Put Up:
Hank
Care:
Hand Wash/Dry Flat
Purchase Needles & Hooks

Preciosa Tonal Worsted Yarn
$8.39 100g / Hank
Original Price: $11.99
No need to panic - Preciosa Worsted isn't going away for good! We are working on a color refresh, and will have fabulous new colors for you in 2019.

Ridiculously squishy and soft, Preciosa has returned for good! This incredibly luxurious single-ply Merino yarn is now available in a range of tonal jewel-like colors ready to create the softest, coziest sweaters, cowls, hats or blankets you've ever felt. Preciosa is a single ply yarn that has subtle differences in thickness that gives a handspun look to your finished projects. The worsted weight is perfect for quick projects or extra-warm garments. 
Retail: $11.99
Patterns
Customer Picks
Video
10-16-2018 8:18pm

05-05-2018 5:53am

04-16-2018 6:33am

02-13-2018 6:18pm

01-12-2018 9:12am

See All Reviews