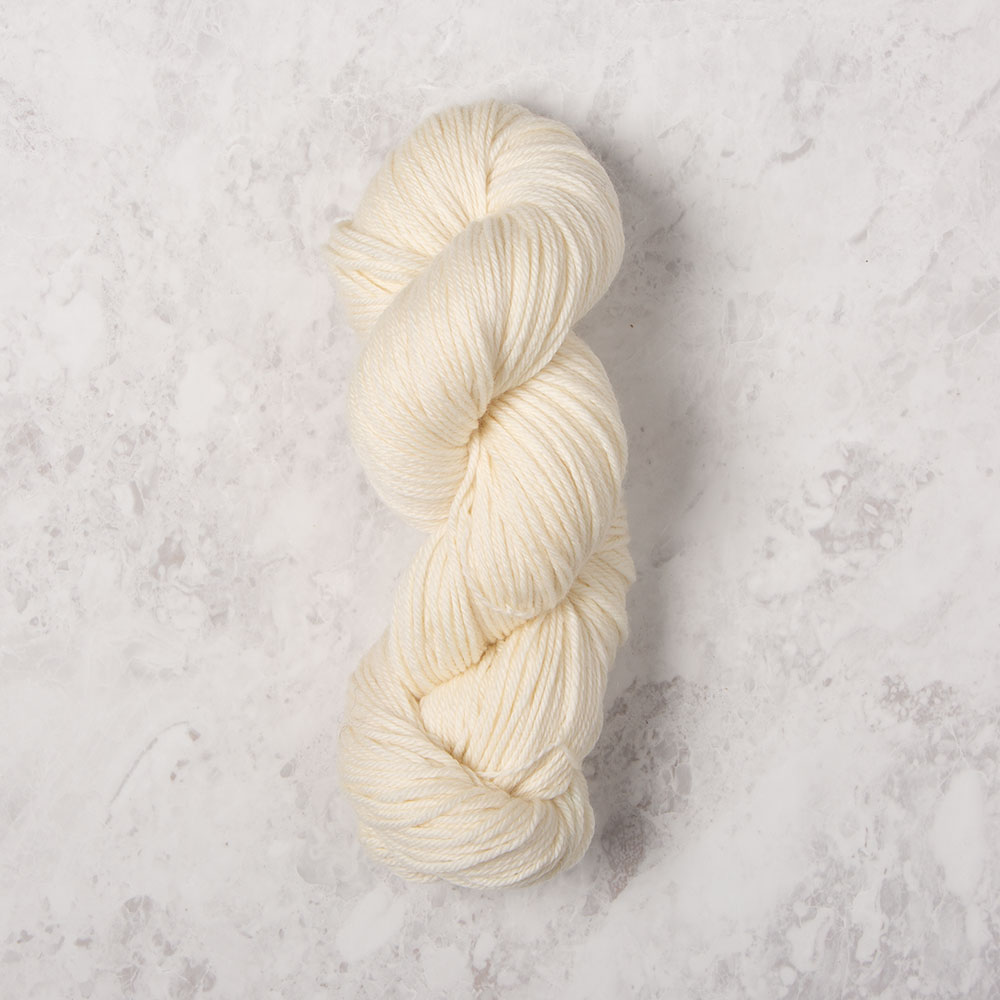 Fiber Content:
100% Superwash Merino Wool
Weight:
Worsted Weight
Knitting Gauge:
4.5 - 5 sts = 1" on #6 - 9 needles (4.0mm-5.5mm)
Crochet Gauge:
Yards:
220
Grams:
100
Put Up:
hank
Care:
Machine Wash Gentle Cold / Tumble Dry Low
Purchase Needles & Hooks
Bare Swish Worsted Yarn
$8.99 100g / hank
The workhorse weight of yarn now has even more appeal. It's practically indestructible! The superwash treatment does not interfere with dye absorption at all. You will be delighted with the range and intensity of colors you can get from dyeing this yarn. Your finished garment will survive repeated machine washing and drying. You can combine your hand dye with any of the colors from Swish Worsted for truly innovative creations.

Note: For best machine wash results, turn the garment inside out and wash in cold water on a delicate cycle.

Patterns
Customer Picks
Reviews
Video
"When I'm looking for that 'just right', subtle semi-solid shade, I turn to our wide selection of Bare yarn and my rainbow of Jacquard acid dyes. I've found that dyeing is very economical for projects that require small amounts of many colors. Last year I dyed two hanks of our Bare Swish Superwash to make the Tulip Baby Cardigan -- custom colors at an affordable price!"
-Melissa B., Knit Picks Art Director