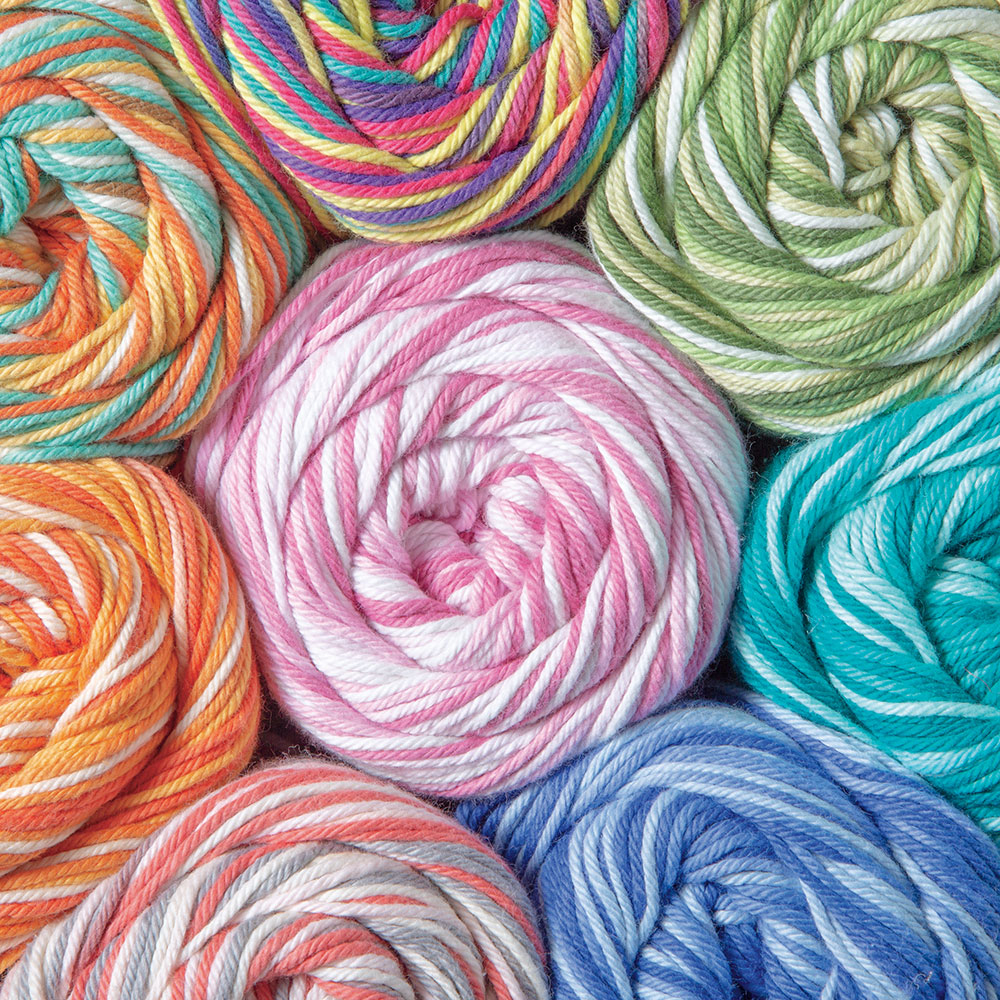 Fiber Content:
100% Cotton
Weight:
Worsted Weight
Knitting Gauge:
4.5 sts = 1" on #7 - 8 needles (4.0mm-5.5mm)
Crochet Gauge:
11–14 sc = 4'' on I - K hooks (5.5 mm-6.5 mm)
Yards:
190
Grams:
100
Put Up:
Skein
Care:
Machine wash/ tumble dry
Purchase Needles & Hooks
Dishie Multi Yarn
$3.69 100g / Skein
Just because a yarn is durable and hardwearing doesn't mean you have to sacrifice your love of color! The same Dishie that you know and love is now available in fun range of multi-color shades. Choose from subtle, tonal shades or go for bright and bold tones with fun pops of color for projects that knit up quickly with this durable, worsted weight yarn. Use Dishie Multi with simple stitches for quick and easy dishcloths, hand towels, and home décor, or experiment by combining with Dishie's selection of solids for even more colorful possibilities!
12-08-2018 5:14pm

09-27-2018 10:26am

09-24-2018 10:37pm

09-12-2018 12:40pm

08-14-2018 10:30am

See All Reviews