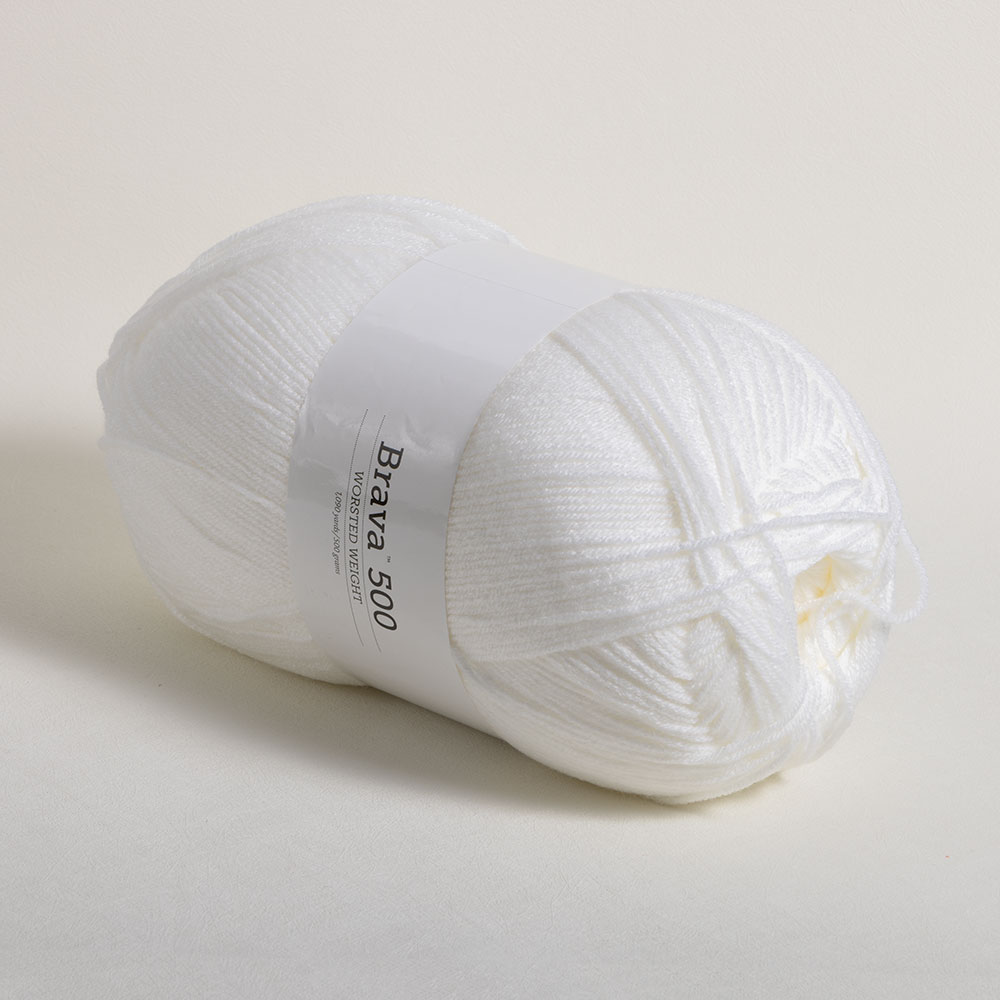 Fiber Content:
100% Premium Acrylic
Weight:
Worsted
Knitting Gauge:
4.5 - 5 sts = 1" on #7 - 8 needles (4.5mm-5mm)
Crochet Gauge:
11–14 sc = 4'' on I - K hooks (5.5 mm-6.5 mm)
Yards:
1090
Grams:
500
Put Up:
Skein
Care:
Machine Wash Gentle/Tumble Dry Low
Purchase Needles & Hooks
Brava 500
$9.99 500g / Skein
Brava 500 is all you love about Brava Worsted just five times more. It is the same hard-wearing medium weight yarn that works wonders for projects where durability and easy-care is a must. With so much flexibility and range of bright colors, you will find endless possibilities for Brava 500. Now you can make 5 times the hats and scarves to show support for your favorite sports team, gift baby blankets using just one ball and multiple garments that new parents are sure to love, or simply use Brava 500 for your charity projects.
Select a color below to add to cart:
12-31-2018 8:31pm

10-28-2018 8:30am

09-28-2018 10:37am

09-06-2018 9:36pm

08-28-2018 8:57am

See All Reviews