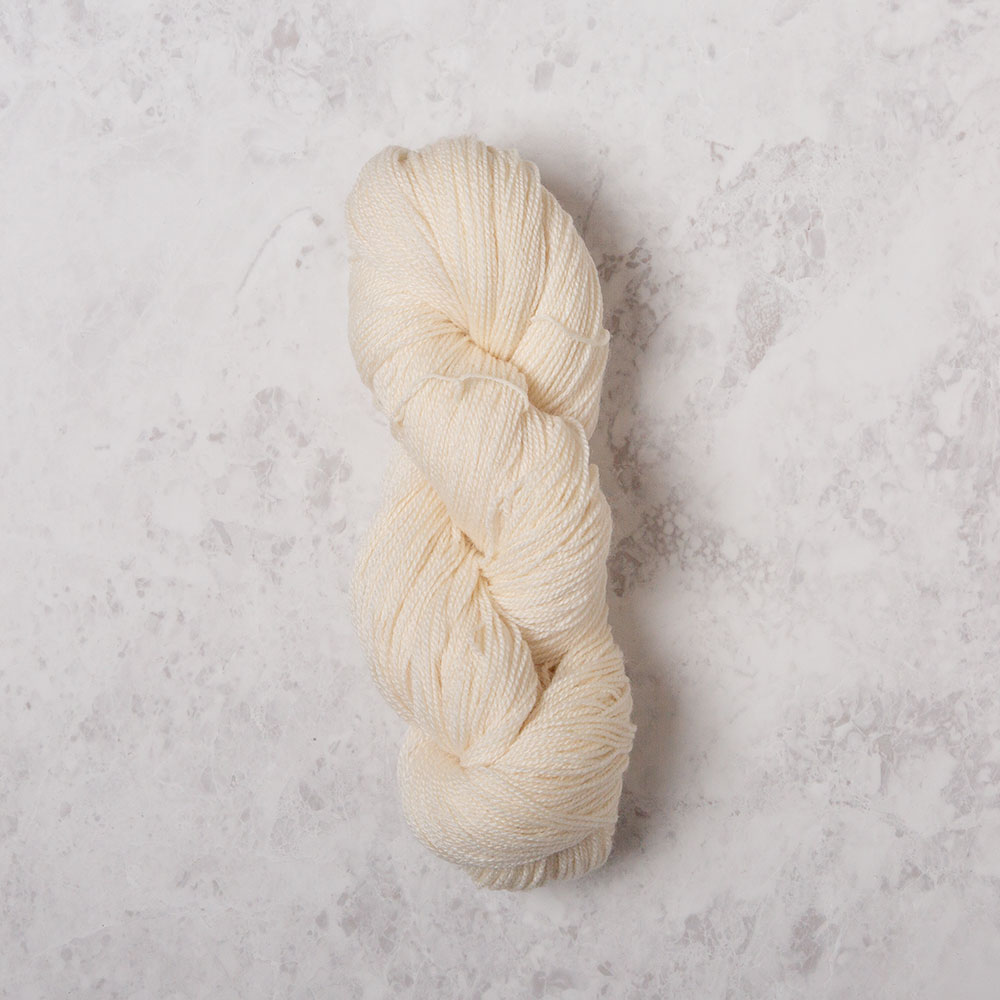 Fiber Content:
70% Merino Wool, 30% Silk
Weight:
Lace Weight
Knitting Gauge:
Lace Weight
Crochet Gauge:
Yards:
440
Grams:
50
Put Up:
hank
Care:
Hand Wash/Dry Flat
Purchase Needles & Hooks

Bare Gloss Lace Yarn
$5.19 50g / hank
Original Price: $6.49
Wrap yourself up in a custom-dyed shawl or stole! This beautiful blend of soft, cushiony Merino gets a brilliant sheen from the velvety texture of silk, perfect for adding drape and shine to your next lace project. Experiment with dyes to create everything from stunning semi-solids and tonals to bright and bold multi with Bare Gloss Lace!
Retail: $6.49