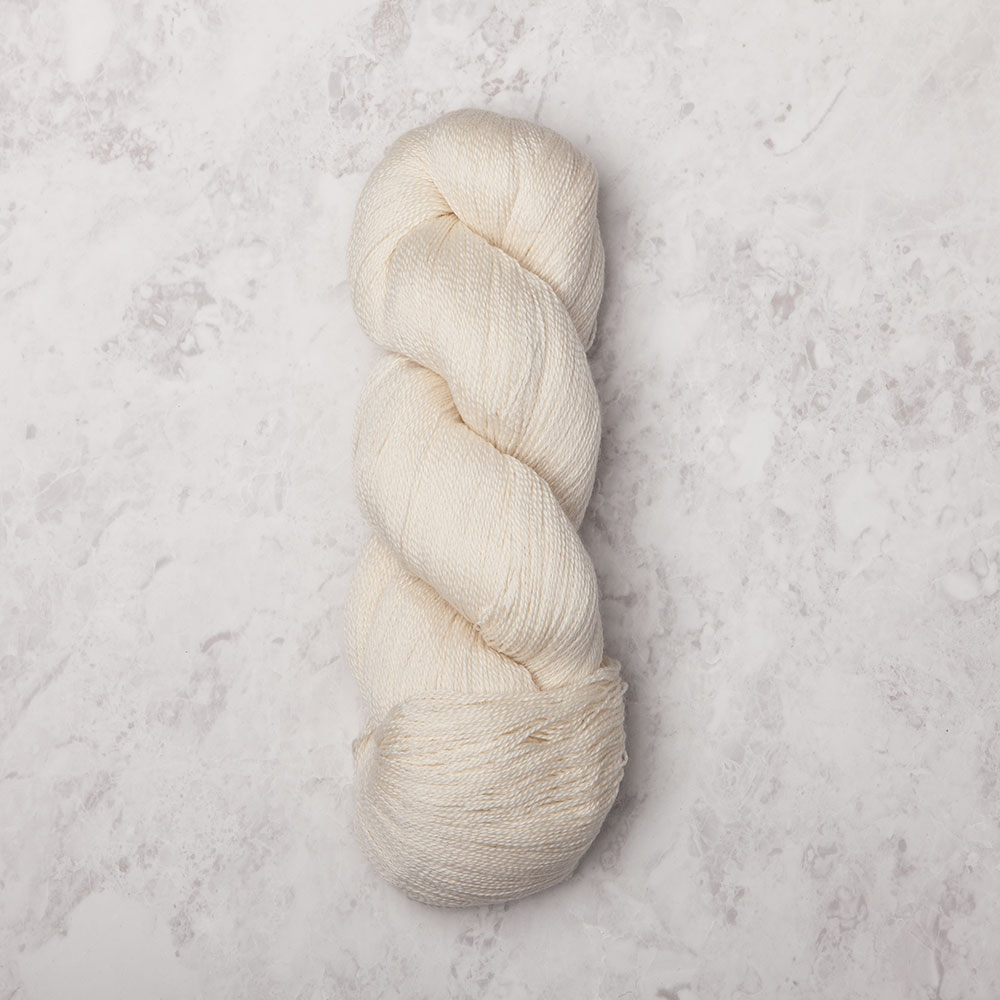 Fiber Content:
70% Merino Wool, 15% Cashmere, 15% Mulberry Silk
Weight:
Lace Weight
Knitting Gauge:
Lace Gauge
Crochet Gauge:
Lace Gauge
Yards:
984
Grams:
100
Put Up:
Hank
Care:
Hand Wash/Dry Flat
Purchase Needles & Hooks
Bare Aristo
$21.99 100g / Hank
With luxury fiber fit for a king, this opulent blend of Merino, cashmere and silk lace yarn will have you feeling like royalty. The 19.5-micron Merino, among the softest sheep's wool, combines with the even finer cashmere for a succulent yarn both downy soft and buttery smooth. The addition of Mulberry silk brings not only a slight luster and even greater drape, but also the practical tensile strength that only silk provides, allowing for the aggressive blocking needed to make the most dramatic lace look its best even with the delicate Merino and cashmere. Use this for your most daring lace projects when you must have only the noblest yarn around.