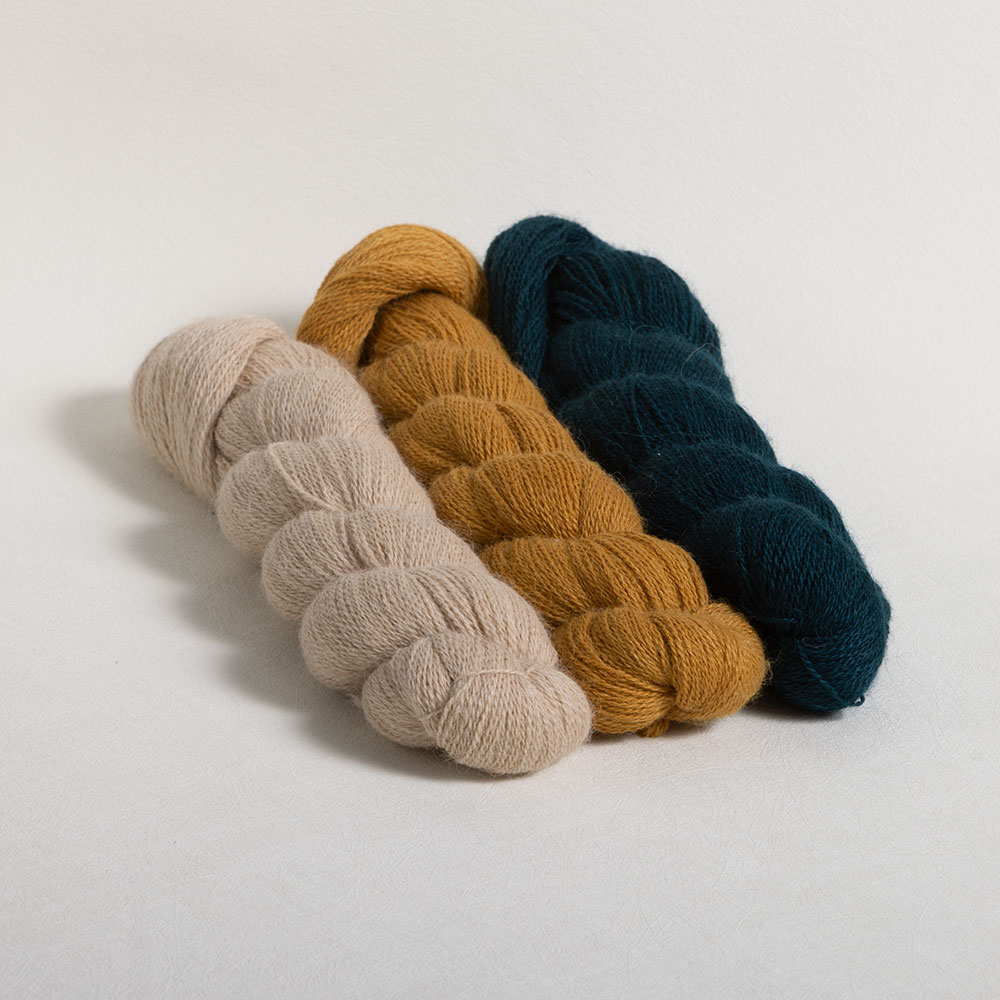 Fiber Content:
100% Baby Alpaca
Weight:
Lace Weight
Knitting Gauge:
Lace weight
Crochet Gauge:
Yards:
440
Grams:
50
Put Up:
hank
Care:
Hand Wash/Dry Flat
Purchase Needles & Hooks
Alpaca Cloud Lace Yarn
$7.69 50g / hank
Alpaca Cloud Lace Yarn is a soft, light, and amazingly warm fiber made of the finest grade of 100% baby alpaca.  Perfect for shawls and light accessories, Alpaca Cloud can also be doubled for gorgeous garments you'll wear constantly. Alpaca Cloud will give you an endless range of hues for projects sure to become your absolute favorites.
Patterns
Customer Picks
Reviews
Video
"In Alpaca Cloud, you have what feels like a medium-range baby alpaca in a delicate and extremely affordable laceweight yarn. The two component strands have been plied together at a relaxed angle, lending a smooth fluidity to the yarn. But once washed, a modest, blurry bloom appears over the surface of your knitted fabric for a soft, cozy effect." Interweave Knits, Winter 2007
01-19-2019 12:47pm

12-13-2018 3:51pm

10-15-2018 10:40pm

09-27-2018 11:03am

09-11-2018 7:00pm

See All Reviews