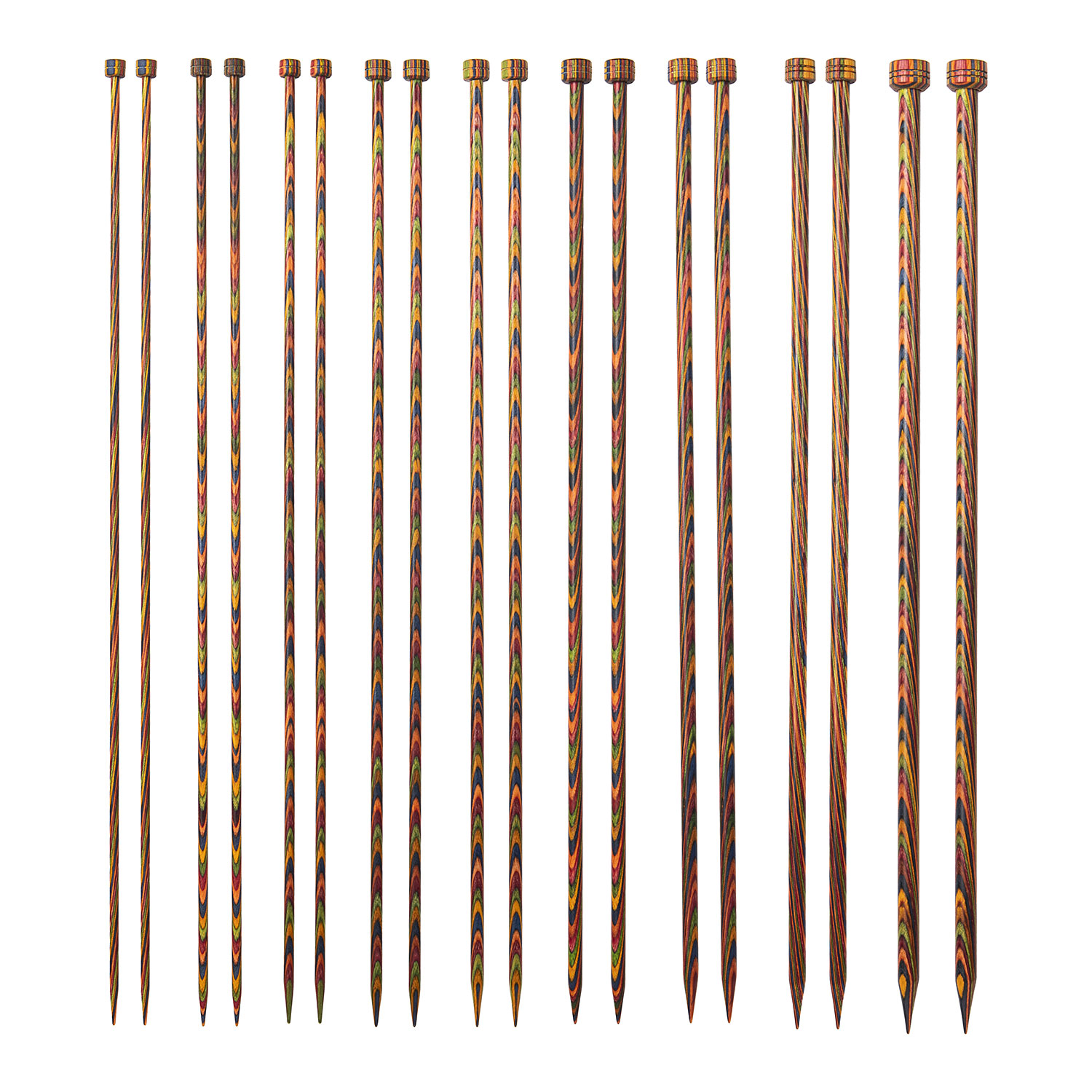 Rainbow Wood Straight Needle Set
Save money when you purchase a set instead of individual needles! The 10" set is 10% less and the 14" set is 15% less than the price of the individual components.

Classic Straight Rainbow wood needle sets 14" lengths. Our straight needles continue to deliver sharp, tapered tips, radiant waves of color, and a lightweight feel just like our circulars and dpns. This set of colorful, laminated birch straight needles will round out your collection of Rainbow wood needles. Great for scarf knitting, pieced sweaters or simply to decorate your knitting space or office desk. Each set includes a pair of needles in US sizes 4, 5, 6, 7, 8, 9, 10, 10.5, 11 (3.50mm-8.00 mm). 14" set. Each straight needle set comes with a convenient vinyl carrying case that snaps shut, so you can effortlessly store your needles in your project bag or on the go. The 14" set comes in a 11" x 14" vinyl carrying case.


14" set
Retail: $62.99
Item No. 90385