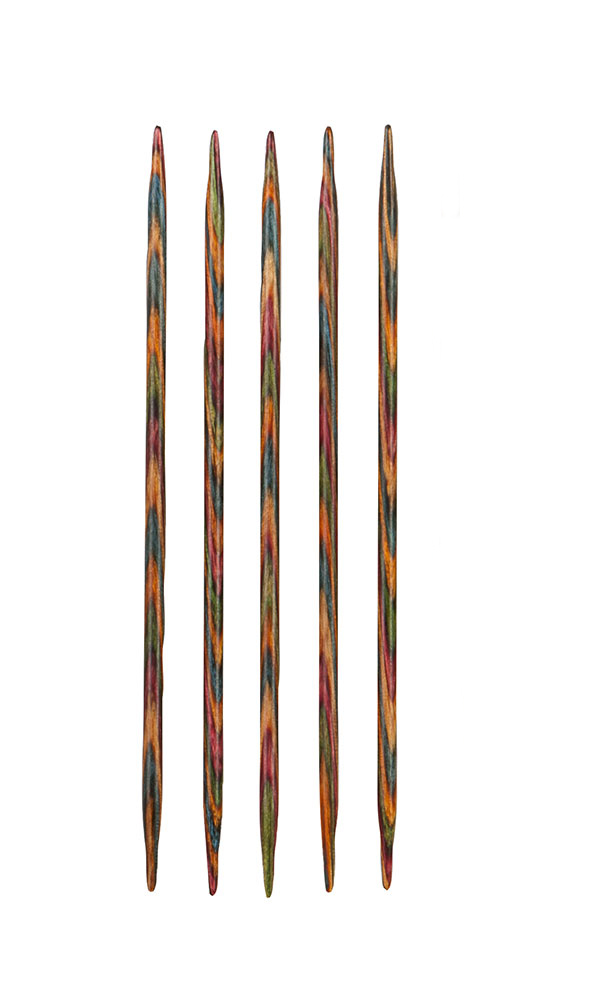 5" Rainbow Wood Double Pointed Knitting Needles
$4.72 - $4.72
The smooth and lustrous surface of our Rainbow wood needles allows your stitches to move freely for hours of comfortable knitting. Made from laminated birch wood with waves of color, the sharp, gradually tapered points slip easily into stitches so even complicated cables and K3togethers move along quickly. The Rainbow wood warms quickly in your hands, and the burnished surface provides just the right amount of grip to easily manage slippery yarns like mohair and angora. The metric sizing system is more precise than the US sizing system. We offer two US size 1 - equivalent to 2.25mm and 2.50mm and two US size 2 - equivalent to 2.75mm and 3.00mm.

Set of 5 needles per size.

US Sizes 4 - 11 are available as 8" Rainbow wood dpns.

For a demonstration of how to knit in the round with double pointed needles, click here. Our DPN set also comes in Nickel Plated, click here.