By Knitters, For Knitters
At Knit Picks, we work directly with manufacturers to bring you great tools at amazing prices. Our exclusive needle lines were designed by us for you! After all, we're knitters too, and we strive to bring you needles we're as excited to use as we are to sell.
Choosing Your Needles
While most needles can be used for various kinds of knitting, many projects will be easier with a specific needle choice. It's important to choose the best needle for your project! Below is a breakdown of needle categories and the projects they're best for.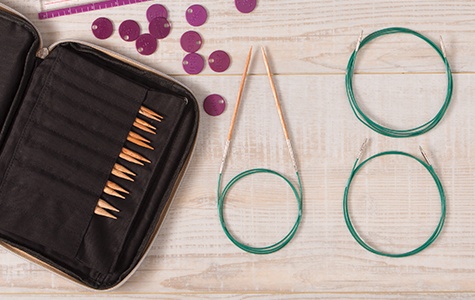 Interchangeable Circular Needles
The foundation of the modern knitter's toolbox. Mix and match any size knitting needle tip with any cable length, easily creating the perfect circular knitting needle for almost any project!
Great for: Sweaters, Hats, and Blankets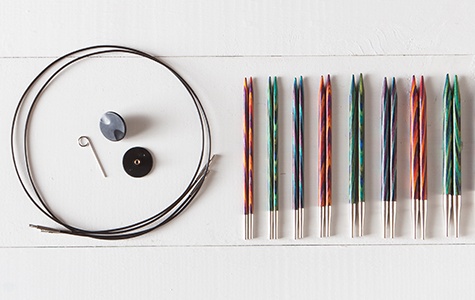 Short Interchangeable Circular Needles
Shorter knitting needle tips and special-length cables designed to make smaller circumference knitting projects easier to manage.
Great for: Sleeves, Hats, and Cowls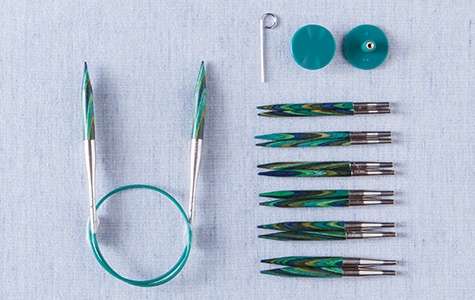 Fixed Circular Knitting Needles
Thin knitting needle tips permanently connected to specific-length cables perfect for fine-weight knitting projects.
Great for: Shawl, Socks, and Lace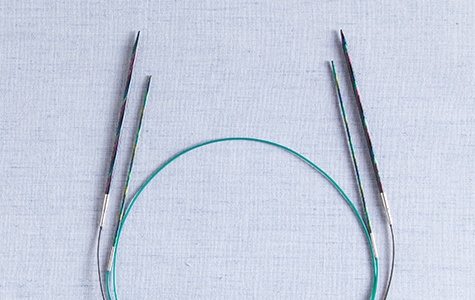 Double Pointed Knitting Needles
A classic solution to circular knitting and especially small circumferences, these knitting needles feature tapered points at both ends.
Great for: Sleeves, Hat Crowns, and Socks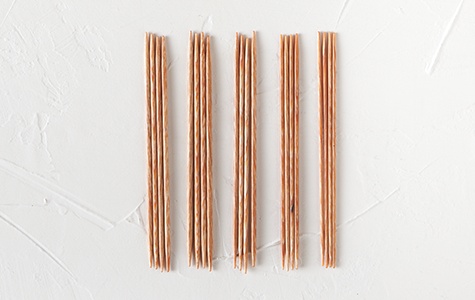 Straight Knitting Needles
Elegant and simple, tried and true. For basic flat knitting, sometimes the classic methods are best.
Great for: Scarves, Dishcloths, and Seamed Projects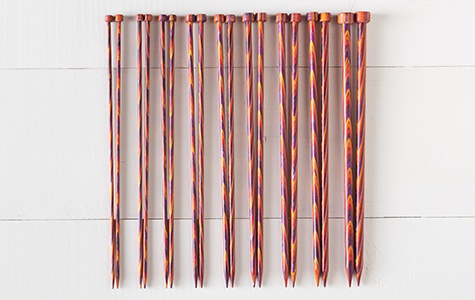 Foursquare Knitting Needles
An ergonomic solution, the smooth, flat sides of these knitting needles offer a comfortable, secure grip.
Great for: Sweaters, Afghans, and Accessories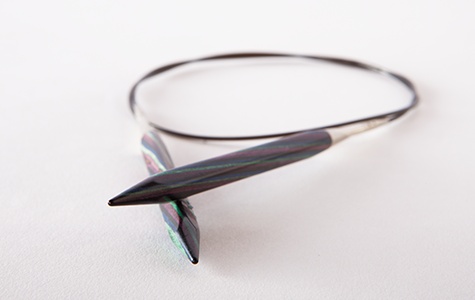 Pick your favorite material:
Whether you love the waves of color in our beautiful laminated birch wood needles, the luxe tone of Cocobolo wood, or our classic and smooth Nickel Plated needles, we have everything you need to "knit happy!"
Are you a visual learner?
Suggested Accessories
Now that you've found your perfect needles, here are some handy accessories to help get your knitting started!
Back to Top