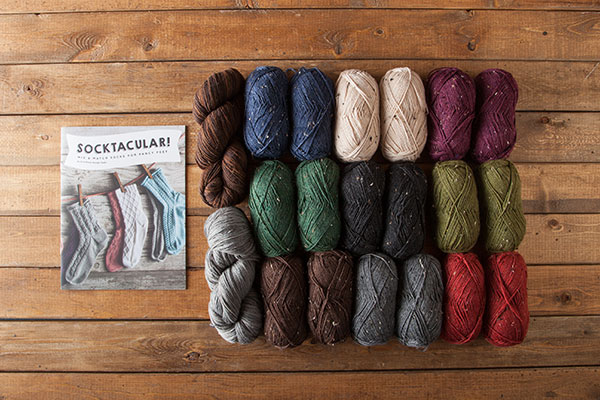 Socktacular Cozy Fall Kit
You save: $23.64 (20%)
$94.55
With a chill in the air and needles in your hand, you're sure to craft a variety of socks in cozy fall tweeds and cozy colors. This kit includes 1 copy of Socktacular, as well as 1 ball of Stroll Tonal in Thunderhead and Kindling, as well as 2 balls each of Stroll Tweed in Prussian, Reindeer, Firecracker, Forest, Wellies, Oyster, Northpole, Dill, and Flagstone. Make cozy pairs for yourself, or have your gift list covered!
Yarn information:
Stroll Tonal: Fingering Weight, 75% Superwash Merino Wool, 25% Nylon, 462 yards, 100 grams
Stroll Tweed: Fingering Weight, 65% Superwash Merino Wool, 25% Nylon, 10% Donegal, 231 yards, 50 grams.
Item No. 82877