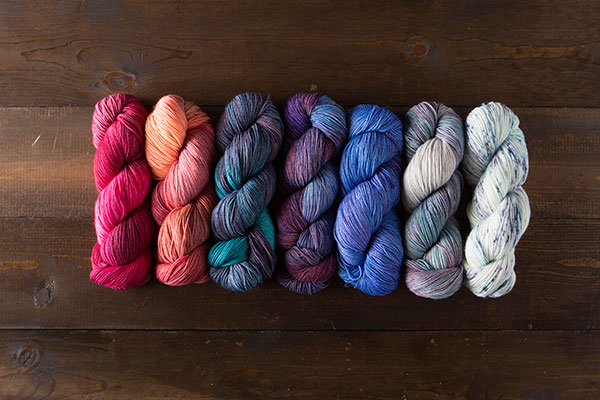 Original Fade Hawthorne Value Pack
You save: $9.09 (10%)
$81.84
Get an instant fade with Knit Picks exclusive color curation for the
Find Your Fade Shawl
.
Ranging from warm pinks and oranges to glacial blues, this hand-picked collection of Hawthorne yarns has all the colors you'll need to make a delightful pale blue-to-raspberry red fade with high contrast.
Value Pack Includes
6 full-sized hanks of Hawthorne Fingering Multi (Rose City, Lovejoy, Abernathy, alameda, Goose Hollow, & Willamette)
1 full-sized hank of Hawthorne Speckle Hand Paint (Blueberry).
(Yarn as pictured: Rose City, Lovejoy, ABernathy, Alameda, Goose Hollow, Willamette, & Blueberry Speckle)
Total Yardage:
2,499
Item No. 46568