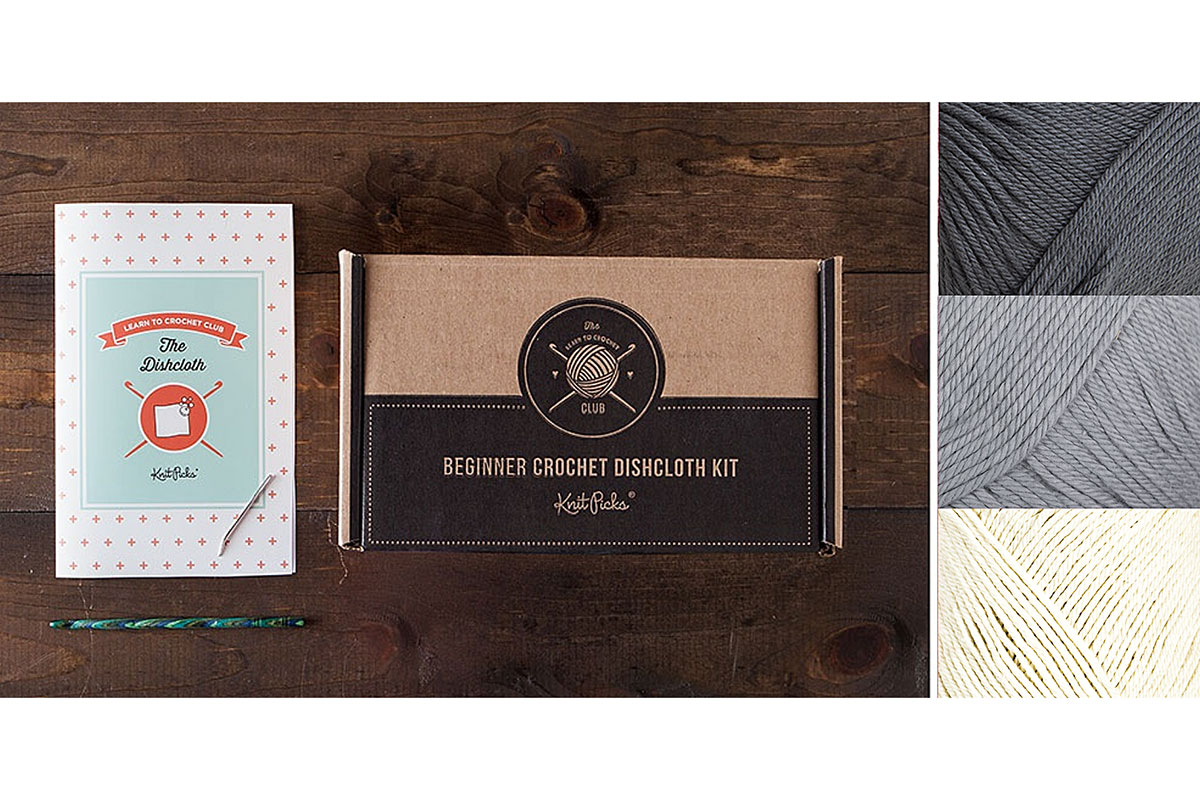 Learn to Crochet: Dishcloths - Neutral
$16.99
Introducing the Learn to Crochet Kit! With all the tools and yarn you need to complete a crochet dishcloth in three gorgeous colors, you'll be a crochet expert before you know it. Intended to teach basic crochet without any prior experience, the kit includes a meticulously photo-illustrated instruction booklet that walks you through every twist, wrap, and stitch from slip knot to weaving in ends.
Whether you're a graduate of the Learn to Knit Club looking to expand their fiber facility or a novice picking up their first yarn craft, the Learn to Crochet kit takes you from zero to dishcloth as painlessly as possible.
The kit includes
3 balls of Dishie yarn (1 each in Ash, Silver, and Swan),
US size J-10 (6 mm) Caspian crochet hook,
a yarn needle, and
a handy, step-by-step instruction booklet.
Item No. 44468