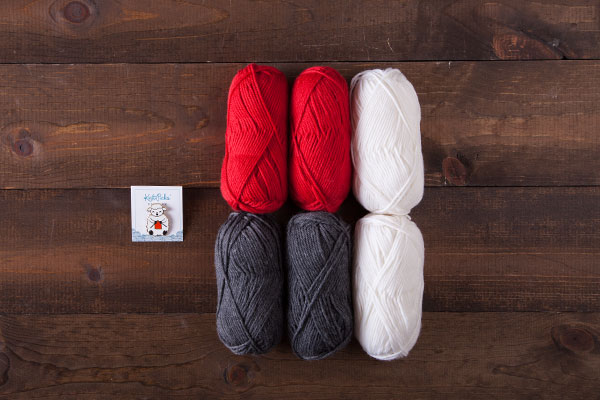 Happy Sheep Pin Kit
You save: $7.59 (20%)
$30.34
While it might not be quite the same as being able to grow your own wool coat, we like to think that even sheep would be happy to use our lovely
Swish
. With the next-to-skin softness and unbelievable squish of Merino, it's wool at its most delectable. Show your affinity for this fabulous fiber with a delightful personal embellishment.
Kit Includes
1 Knitting Sheep Enamel Pin, and
6 full-sized balls of Swish DK ( 2 each of Serrano, Cobblestone, and White).
Total Yardage:
738
Item No. 83342