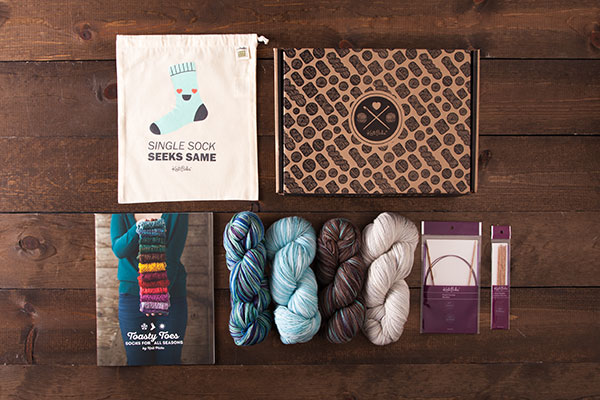 Hand Painted Socks Boxed Kit - Tundra
$79.99
Explore the vivid, vivacious color combinations of our hand painted Stroll sock yarns, the Merino wool soft and washable treat for your feet. This kit contains everything you need to make 4 or more pairs of cozy and colorful socks, including a book of patterns to choose from. Both double-pointed and circular needles are included, so you can try them both to find your preference.
Boxed Kit includes
2 full-sized hanks of Stroll Hand Painted (1 each of Northern Lights and Coffee Shop),
2 full-sized hanks of Stroll Tonal (1 each of Frozen and Pearlescent),
Knit Picks exclusive pattern collection, Toasty Toes,
Knit Picks project bag, Single Sock,
US size 2 (2.75 mm) double-pointed needles, and
US size 2 (2.75 mm) 40" fixed circular needle.
Total Yardage:
1,848
(Needle color may vary from picture.)
Item No. 44479