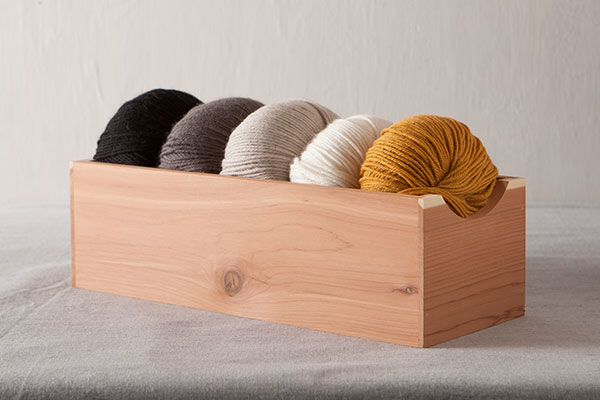 Capretta Cedar Box Kit - Old Gold
You save: $13.00 (25%)
$38.94
Simplicity meets luxury. The velvety lushness of Capretta brings an elegance to even a simple stockinette. These refined hues will provide you with the perfect palette for a bit of understated class.
This kit contains
5 full-sized balls of Capretta (Black, Caviar, Platinum, Cream, and Turmeric), and
a Small Cedar Box (4.8" wide x 12.3" long x 3.6" high).
Total Yardage
:
1150
Item No. 83308