1/2/2020:
For the first printing of the Best of KP Accessories book, and early versions of the ebook and Best of version of the pattern, the Bright colorway January - Right chart is incorrect. This is the correct chart: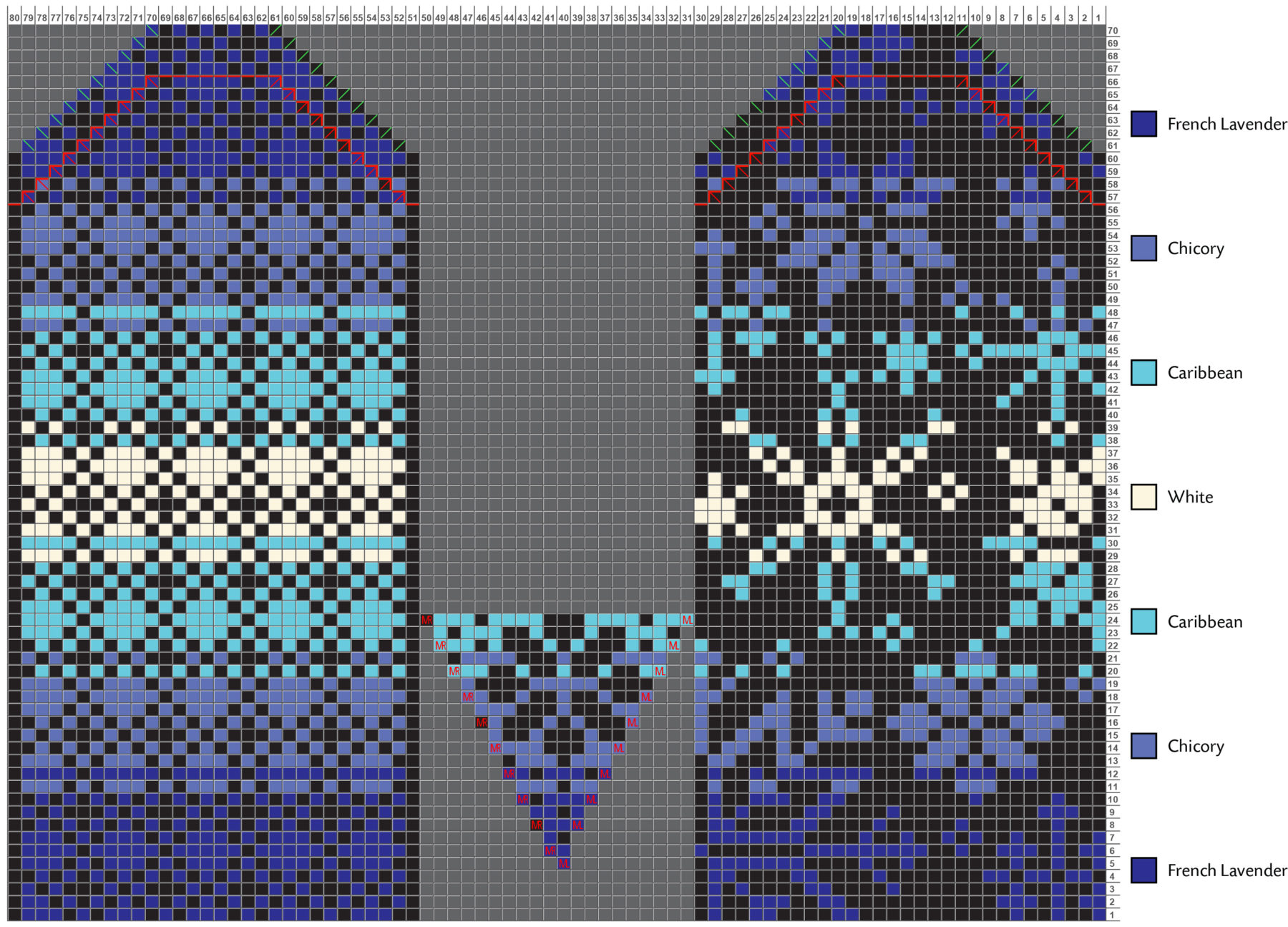 10/9/2019
Fully updated October 2019, with all errata corrected.
5/6/19
Charts have been updated to include all three colorways.
In the color legend for the charts, 'Blueberry' should be Bluebell.
2/16/12
On the February - Left Hand chart, stitch 41, row 5 should be No Stitch.