Heatherly Sport Value Packs
$47.92 - $119.80
$38.29 - $95.79
20% off
With a blend of acrylic and Merino wool,
Heatherly
is the perfect choice for baby blankets and other projects that require next-to-skin softness! Cheerful colors mixed with white provide a wide range of heathers to choose from. Need a little project inspiration? View all patterns forÂ
Heatherly Worsted
.
Fiber Content:Â 80% Acrylic, 20% Merino Wool
Weight:Â Worsted
Knitting Gauge: 5.5 sts = 1" on #4 - 6 needles (3.5mm-4.0mm)
Crochet Gauge:Â 16 sc = 4'' on J-10 hooks (6.0mm)
Yards:Â 218 per hank
Grams:Â 100 per hank
Care:Â Machine Washable / Tumble Dry Low
Contents for each value pack can be viewed on their individual product pages. To view these pages, simply click on the name of the value packs below.
{{ props.errorMessage || props.successMessage }}
47309 - Complete Heatherly Sport Value Pack

With a blend of acrylic and Merino wool, Heatherly is the perfect choice for baby blankets and other projects that require next-to-skin softness! Cheerful colors mixed with white provide a wide range of heathers to choose from.

Need a little project inspiration? View all patterns for Heatherly Sport.

Value Pack contains:



47195 - Heatherly Sport Value Pack - Spring 2022

With a blend of acrylic and Merino wool, Heatherly is the perfect choice for baby blankets and other baby projects that require next-to-skin softness! Cheerful colors mixed with white provide a wide range of pastel heathers to choose from.

Need a little project inspiration? View all patterns for Sport weight yarn.

Value Pack contains:

12 hanks of Heatherly Sport (1 each of Atmosphere, Cabana, Seaglass, Agave, Key Lime, Butter, Peach Fuzz, Sweet Bing, Sweetheart, Lilac, Gravity, and Snowflake)
Total Yardage: 3,936
47306 - Heatherly Sport Value Pack - 2023

With a blend of acrylic and Merino wool, Heatherly is the perfect choice for baby blankets and other projects that require next-to-skin softness! Cheerful colors mixed with white provide a wide range of heathers to choose from.

Need a little project inspiration? View all patterns for Heatherly Sport.

Value Pack contains:

8 hanks of Heatherly Sport (1 of each color from Winter 2023, from left: Teddy Bear, Otter, Bedtime, Sky Mobile, Cardamom, Ice Pop, Juice Box, and Lemonade)
Total Yardage: 2,624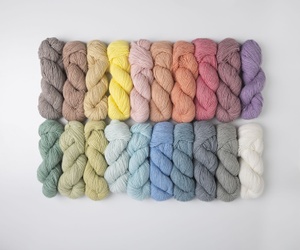 ---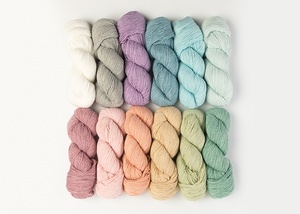 ---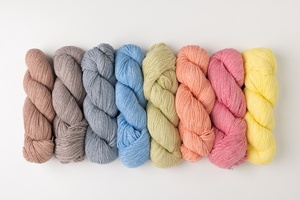 ---