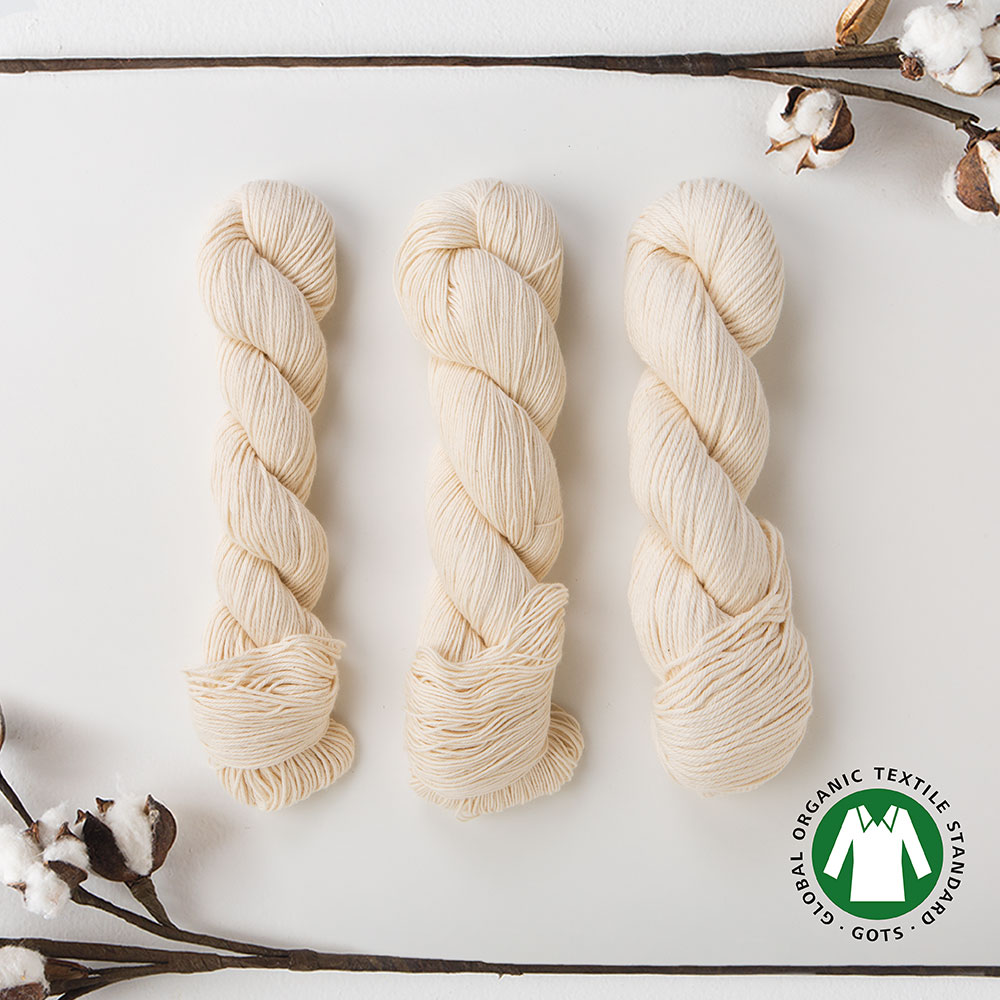 Fiber Content:
100% organic cotton
Weight:
Worsted Weight
Knitting Gauge:
4.5 sts = 1" on #6 - 9 needles (4.0mm-5.5mm)
Crochet Gauge:
11–14 sc = 4'' on I - K hooks (5.5 mm-6.5 mm)
Yards:
164
Grams:
100
Put Up:
ball
Care:
Machine Washable/Tumble Dry Low
Purchase Needles & Hooks
Simply Cotton Organic Worsted Yarn
$5.49 100g / ball
Our luxurious 100% organic cotton yarn is good for you and Mother Earth. No dyes or bleach are used to process the yarn. It's super soft, easy to work with and sure to bring pleasure to anyone who wears it. As the color is naturally occurring and not dyed, some variation from skein to skein is normal. You may also expect a 5-10% shrinkage in length of knitted fabric. We highly recommend knitting a swatch and washing and drying it the way you intend to wash and dry the final project to check shrinkage and gauge before knitting your project.

Note: Yarn may fade or darken depending on light exposure, time spent wet, and laundering. After time, the color will return to normal, but some discoloring can be expected.

Patterns
Customer Picks
Video
11-19-2018 1:23am

10-30-2018 3:21pm

07-10-2018 4:56pm

01-26-2018 11:43am

08-11-2017 4:55am

See All Reviews