Kris Basta's patterns
Kris grew up crocheting and sewing on her mom's old singer sewing machine. "I was always trying to create things for my Barbie or my cat to wear!" After moving to Montana in the early 80's and having a fulfilling career as a product developer Kris spent more and more of her free-time crafting. "I learned to knit about 15 years ago and that became my new passion. I recently started manufacturing knitting machine parts and writing hand knitting patterns. I love patterns that are simple and fast.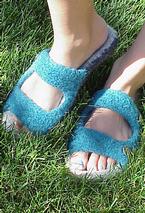 Birkenslippers
$4.99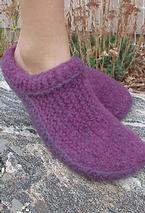 Felted Clogs Made Easy!
$4.99