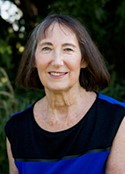 Theresa J. Hall's patterns
Theresa is a fashion designer and pattern maker from Wisconsin. Since retirement, she travels extensively with her husband and takes her knitting needles to many places. She designs small projects that travel well and is excited to share them with the knitting world. She loves the entire design process from inspiration to production in many different mediums-art, watercolor, photography, and craft as well as knitting.

Theresa is proud mother of four and grandmother of nine and loves teaching the upcoming artists, knitters, chefs, and artisans.

ZaruBaaBaa Hat
$4.99

ZaruBaaBaa Wash Mitt
$4.99