Melissa Hahn's patterns
Melissa is a self proclaimed yarn addict and can be found at all hours of the day/night knitting and designing. Born and raised on the farm, her passions are flower/vegetable gardening and is often accused of always having a grocery store full of home grown food in her cellar, and always "knittin somethin".
Favorite quote "Life gets in the way of my knitting"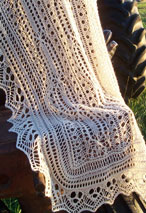 Harvest Shawl
$1.99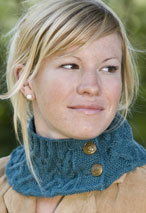 Tabitha Cowl
$1.99