Home
/
Patterns
/
eBooks
/
Stories in Stitches 5: The Civil War Era - Speaking Out eBook Stories in Stitches 5: The Civil War Era - Speaking Out eBook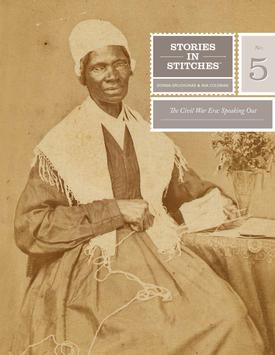 Stories in Stitches 5: The Civil War Era - Speaking Out eBook
$15.99
Stories in Stitches 5: The Civil War Era - Speaking Out salutes the women of yesterday and today, who have had the courage to make their voices heard. They have seen a need for changes and have stepped up to take responsibility for making their world a better place.

Nine Beautiful period patterns for you to make & the stories that go along with your creations.

Does not count toward free shipping threshold

Adobe® Acrobat®
required.
Please note: Downloadable eBooks do not qualify for Free Shipping.
After ordering an eBook you will receive a download link in your order confirmation email.