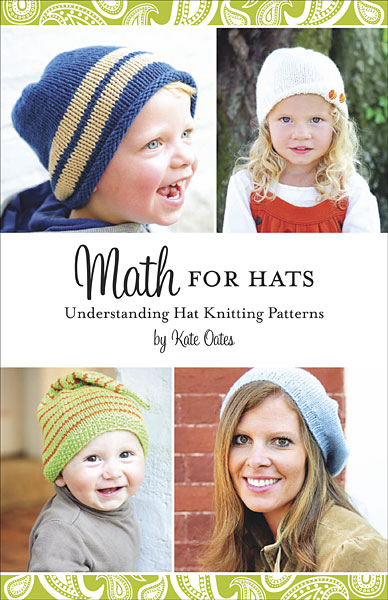 Math for Hats eBook
$16.00

Math for Hats will walk you through the aspects to consider when knitting or designing a hat. It shows you the secrets behind hat sizing to better understand the patterns you're working on or for someone who aspires to knit a hat from scratch. Even if you aren't in it for the math, you'll learn triicks and tidbits to help your finished projects look better.

This book includes the Adventure Hat Pattern. One pattern that is inspired by the freedom of choice! Instructions are provided for several varieties of brims (rolled. seed & uneven rib), body shapes ( beanie, slouch & beret) and crown decreases (beanie, ruched, stocking & beret). From here it's a starting point, leave as is or get creative! The color-coded notes provided are to help you understand each step.

Please Note: eBooks are only available as a PDF download.

Does not count toward $50 free shipping.

Adobe® Acrobat®
required.
Please note: Downloadable eBooks do not qualify for Free Shipping.
After ordering an eBook you will receive a download link in your order confirmation email.