Be the first to know about new yarns,
needles, free patterns and more!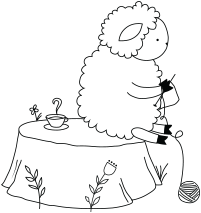 Note: When placing an order by phone, please use the source code "BE190214"
to help us better serve you. Thank you - Knit Picks.

*Free shipping on orders $50+ valid in contiguous US only; excludes downloads. All prices shown in email marketing and promotional materials from Knit Picks are listed in USD.


Our records show that [email] is subscribed to this mailing list. If you do not wish to receive our emails, you may unsubscribe at any time. Knit Picks® and KnitPicks.com are registered trademarks of Crafts Group, LLC. ©2002-2018 KnitPicks.com. All rights reserved.


Knit Picks | 13118 NE 4th Street | Vancouver, WA 98684