free shipping on orders over $50*
Reading through "Toe-Up!" is like sitting in a private toe up sock class with Chrissy Gardiner. This book explains how to knit socks with double pointed needles, two circulars, or the magic loop technique. Also, any pattern in this book can be knit with your preferred technique. Chrissy also explains how to knit a variety of toes, heels, and stretchy bind offs. There is even a tutorial for how to convert a top down sock pattern so that you can knit it toe up.
The patterns in this book include family socks, which come in a range of sizes, as well as fancy socks, which feature more complex stitch patterns and are sized to fit a woman's size medium foot. Chrissy's patterns are all charted as well as written out. There are also worksheets which explain how to create your own custom fit socks. This book thoroughly explains how to knit socks toe up, and gives a beginner enough information to get started as well as providing an advanced knitter with lots of new methods and techniques to explore.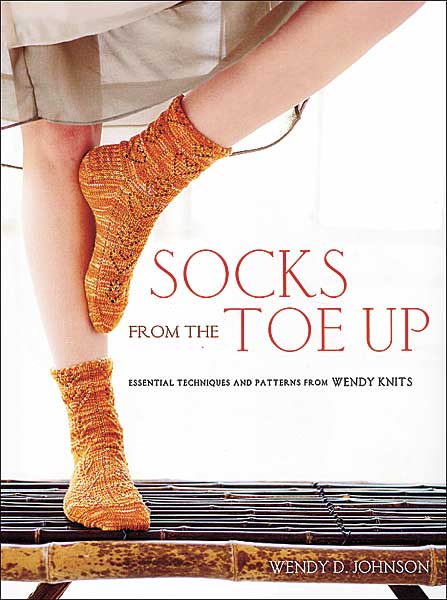 Socks from the Toe Up
$18.36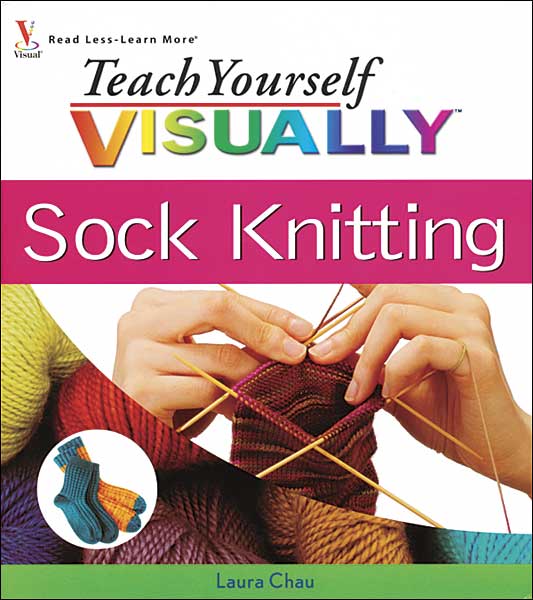 Teach Yourself Visually Sock Knitting
$14.75
Retail: $21.99
33% off