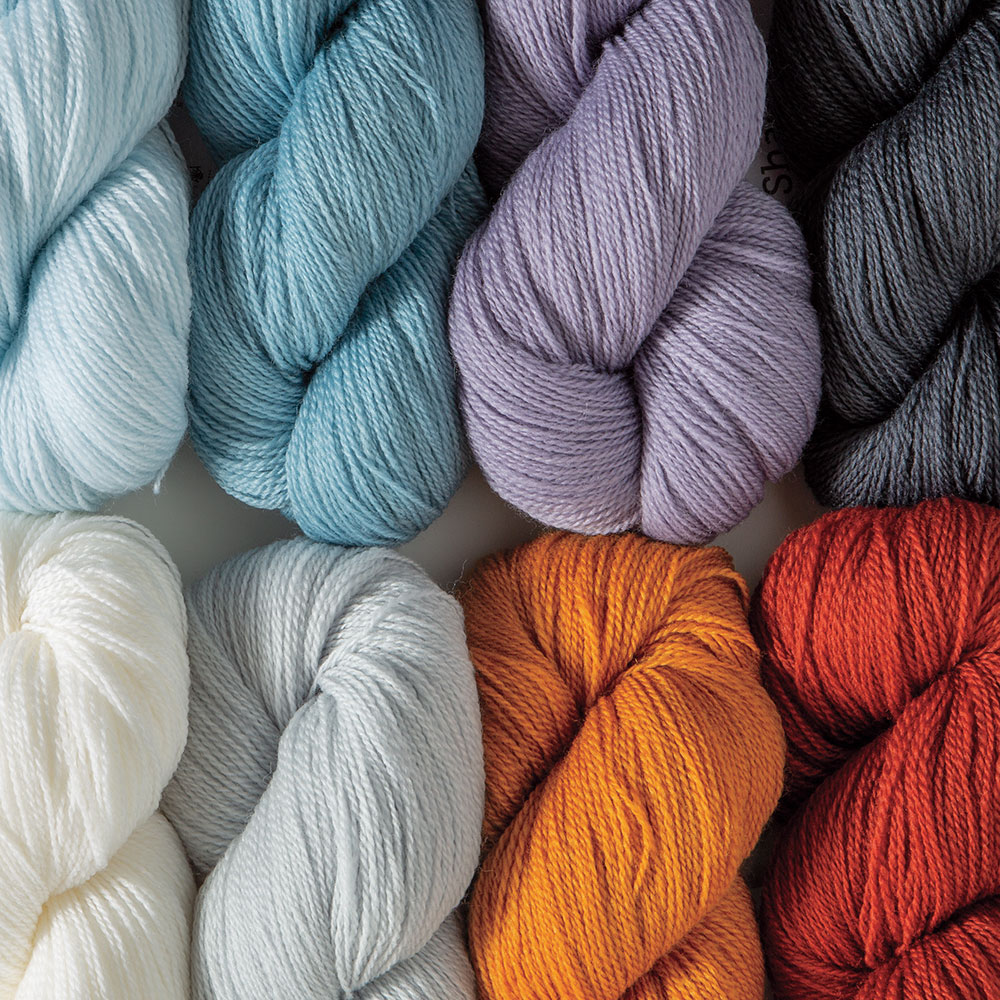 Fiber Content:
100% Merino Wool
Weight:
Lace Weight
Knitting Gauge:
Lace Weight
Crochet Gauge:
Yards:
440
Grams:
50
Put Up:
hank
Care:
Hand Wash/Dry Flat
Purchase Needles & Hooks
Shadow Lace Yarn
$5.99 50g / hank
The spongy, ultra-soft Merino wool provides a light touch of warmth, and the deeply heathered colors result in delicate lace that seems like passing shadows. Heathered colors ensure wardrobe versatility since they compliment so many different shades. You'll find that a shawl, wrap or scarf knit in Shadow can be your go-anywhere chill chaser as well as fashionable accent. If you prefer more substantial lace, this yarn looks lovely knit double stranded.

Also available as natural undyed yarn so you can create your own colorways.
Patterns
Customer Picks
Video
11-13-2018 7:58am

07-10-2018 9:10pm

04-11-2018 1:39pm

11-14-2017 2:42am

09-04-2017 10:13am

See All Reviews