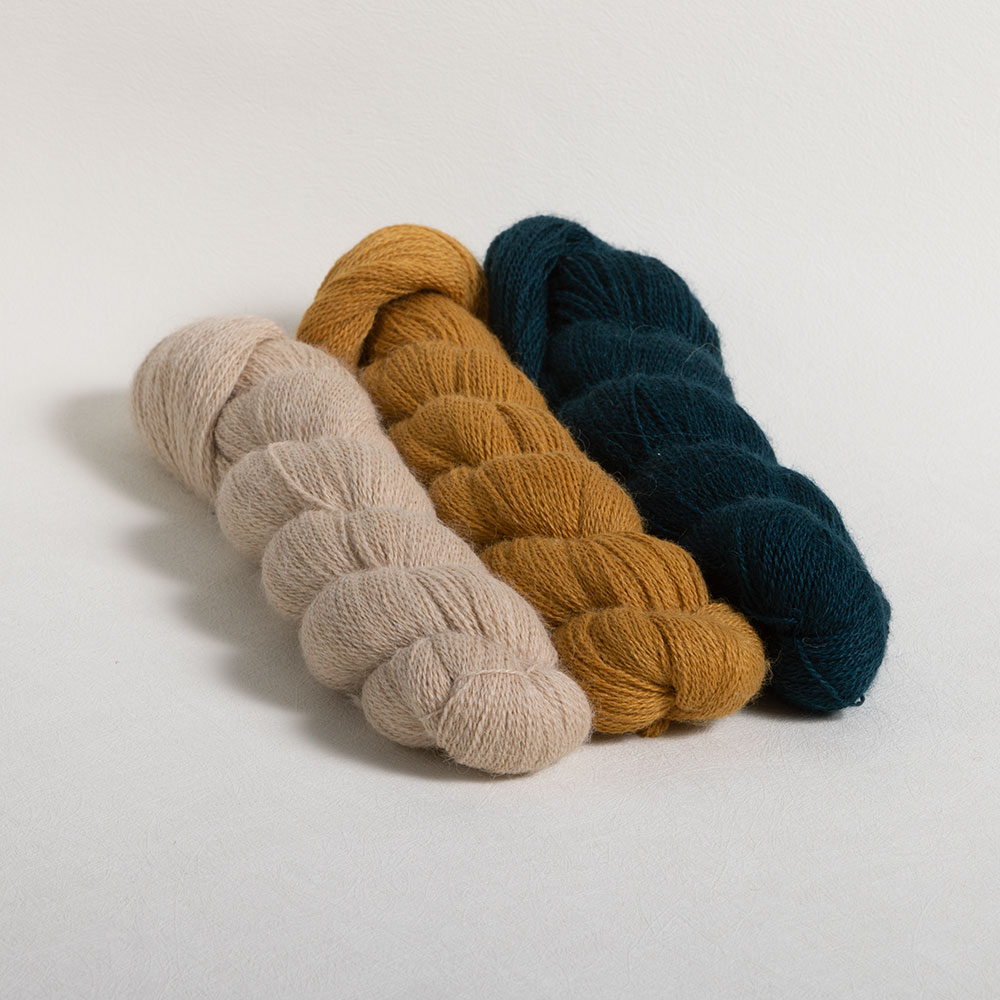 Fiber Content:
100% Baby Alpaca
Weight:
Lace Weight
Knitting Gauge:
Lace weight
Crochet Gauge:
Yards:
440
Grams:
50
Put Up:
hank
Care:
Hand Wash/Dry Flat
Purchase Needles & Hooks
Alpaca Cloud Lace Yarn
$6.79 50g / hank
The downy softness of the hollow core alpaca fiber makes it amazingly warm, but light as a feather, and therefore perfect for lace. The alpaca packs a lot of punch, as far as heat retention goes, for its size and weight, making it the perfect fiber for the functionality of lace - lightweight warmth. Baby alpaca is one of the softest and finest classifications of alpaca, and you will love the luxurious feel of this yarn against your skin. These subtle heathered colors are like mists draped over your shoulders, offering classically understated elegance and sure to compliment several outfits in your wardrobe.
Patterns
Customer Picks
Reviews
Video
"In Alpaca Cloud, you have what feels like a medium-range baby alpaca in a delicate and extremely affordable laceweight yarn. The two component strands have been plied together at a relaxed angle, lending a smooth fluidity to the yarn. But once washed, a modest, blurry bloom appears over the surface of your knitted fabric for a soft, cozy effect." Interweave Knits, Winter 2007