Discontinued Knitting Yarn
Last chance to buy select knitting yarn that is being discontinued. Excellent stash building opportunity, but make sure to buy all you need because it won't last long. Wool, alpaca, cotton and lots of yummy blends!
Discontinued Knitting Yarn

Diadem Fingering Yarn

$13.59 / 100g Hank
50% Baby Alpaca, 50% Mulberry Silk
Fingering
Gloss DK Yarn
$6.49 / 50g ball
70% Merino wool, 30% Silk
DK Weight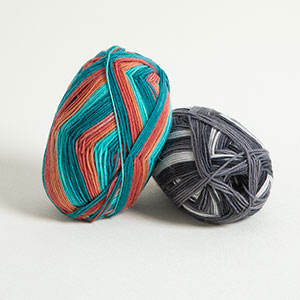 Felici Fingering Self Striping Sock Yarn
$5.49 / 50g ball
75% Superwash Merino Wool, 25% Nylon
Fingering Weight

Full Circle Bulky Yarn
$6.49 / 100g Ball
100% Wool
Bulky Weight

Full Circle Roving
$6.49 / 100g 3.53 oz.
100% Wool
Unspun Roving

Andes del Campo Yarn
$6.99 / 100g Ball
100% Highland Wool
Aran/Heavy Worsted Weight

Full Circle Worsted Yarn
$6.49 / 100g Ball
100% Wool
Worsted Weight