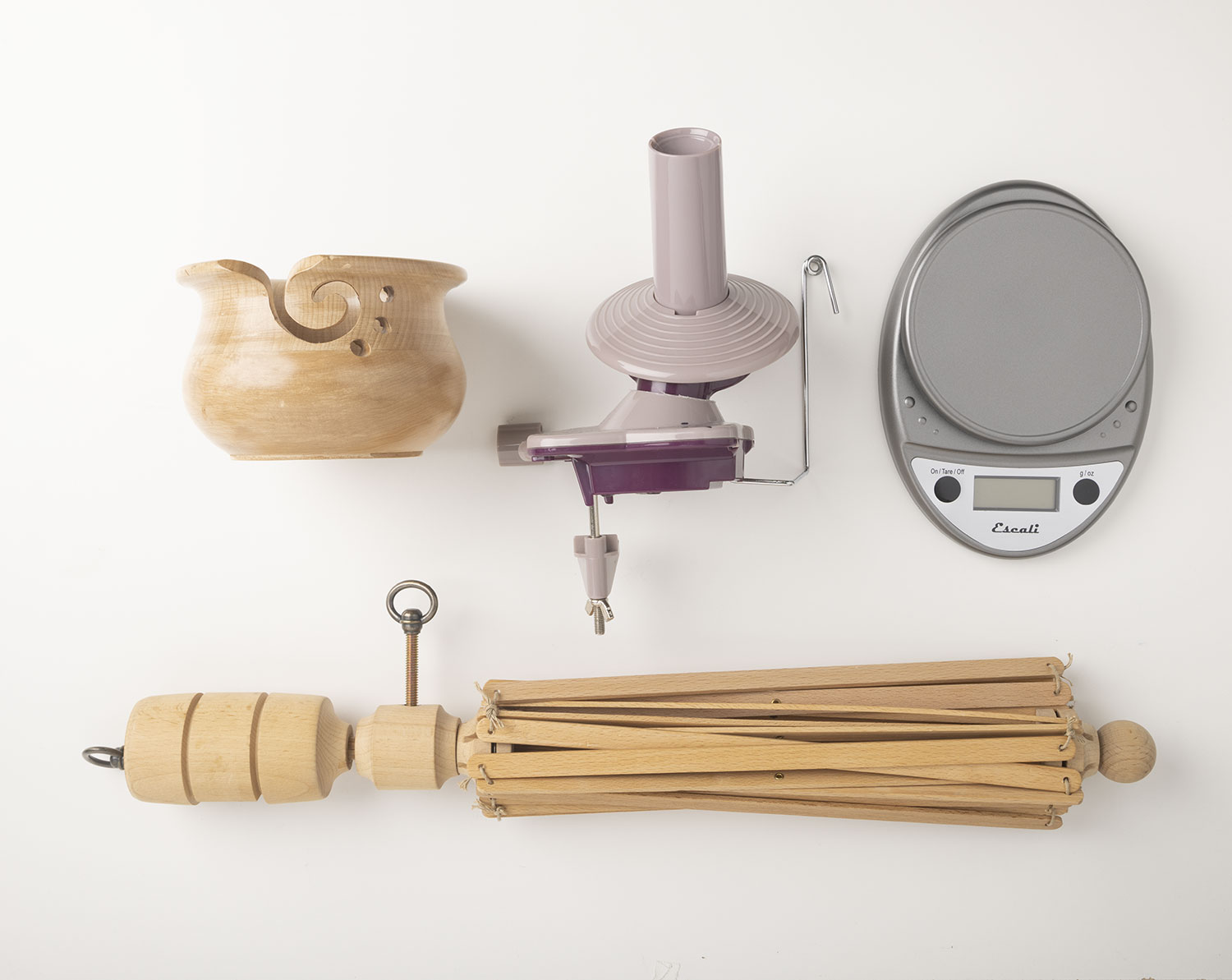 Premium Winding Station Tool Kit
$129.99
Our Premium Winding Station is the go-to gift that keeps on gifting. Wind up skeins of yarn and handspun into balls with ease while the scale and yardage counter makes it a snap to size up those yarn odds and ends that all fiber enthusiasts have hiding in their stash.
The Premium Winding Station Tool Kit includes:
Knit Picks Yarn Swift
Knit Picks Ball Winder
Knitting Yarn Meter
Weigh'n Digital Scale
$30 gift certificate for yarn
Sorry, This kit can only be shipped ground. No expedited orders.

Gift card valid for yarn & fiber purchases only; excludes books, tools, patterns and shipping/handling fees. Limited to use for stock-on-hand; may not be used on backordered items or items shipped directly from the manufacturer. Regular shipping fees apply. Must be used in ONE single yarn order; any remaining unused credits will be rendered null and void if gift certificate amount exceeds order total. Cannot be used in combination with any other promo codes. No cash value. One time use only - expires one year from date of purchase. Promo code may be redeemed online or via phone/mail with assistance of a Knit Picks customer service representative.
| Tool Kit