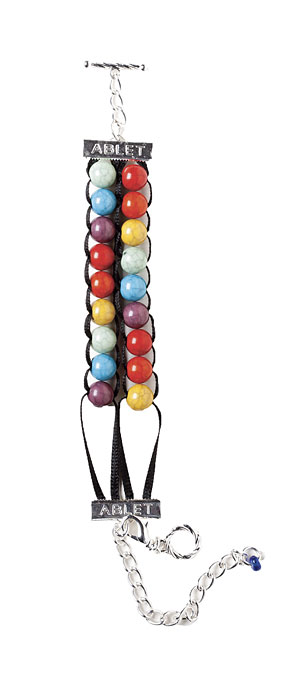 Ablet Knitting Abacus Bracelet
A truly excellent tool allows you to gracefully and presciently avoid errors; in the case of our Abacus Bracelet, the jeopardy is a lost row count! Never fear: This colorful accessory helps you sidestep memory hiccups and distractions, simply by sliding the appropriate beads in place. Hypo-allergenic and fully adjustable, it works for all sensitivities and wrist sizes. Feel free to dance, bake a cake or run a marathon; the beads won't shift out of place until you're ready to slide and start your next row.

Adjustable Toggle 6" - 8.5"
Retail: $14.99
Item No. 81533