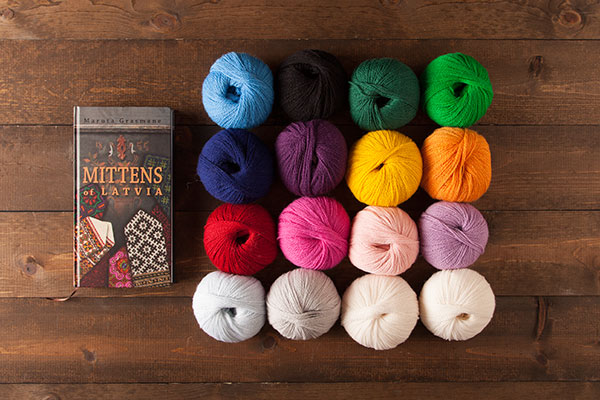 Latvian Mitten Kit -Bright
You save: $21.17 (20%)
$84.66
This gorgeous and inspiring
Mittens of Latvia
coffee-table book presents 178 samples of mittens, reproduced from the 18th Century originals in Latvian museum collections, their knitting secrets and wearing traditions. This magnificent book tells us the story about Latvian traditional culture through bright and inspiring photos.
This sampler includes the book, plus 16 full-sized balls of
Palette
yarn in a bright & cheery color scheme: 2 White, and 1 each of Black, Teal, Mulberry, Cosmopolitan, Canary, Kumquat, Pimento, Blush, Clarity, Mist, Hyacinth, Pool, Macaw, and Jay. Total yardage: 3,696.
This book presents illustrations and technical graphs - along with a photograph - of 178 mittens; however, please note it does not have detailed instructions for knitting the mittens.
Item No. 83204