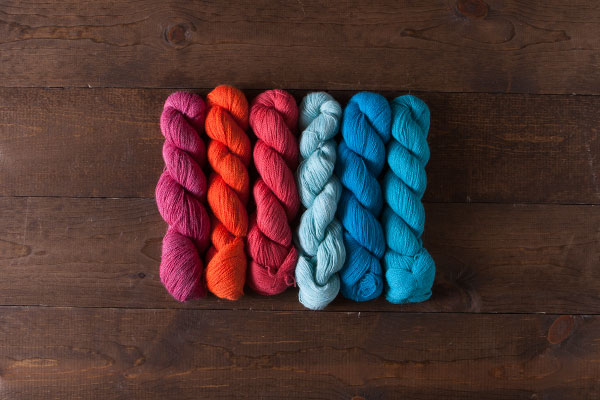 Tropical Sunset - Alpaca Cloud Lace Value Pack
You save: $6.12 (15%)
$34.62
The brilliant, rosy flames of the sun dive into the cool cyans and azures of a clear tropical bay. Bring a little piece of the island paradise of your dreams into your life with these bright, bold hues.
Perfect for a bright
multi-colored
shawl
or delicate
lace
.
Value Pack includes
5 full-sized skeins of Alpaca Cloud Lace (1 each of Matthew, Harriet, Lavinia, Wonderland Heather, Edmund, and Marion).
Total Yardage:
2,200
Item No. 44370