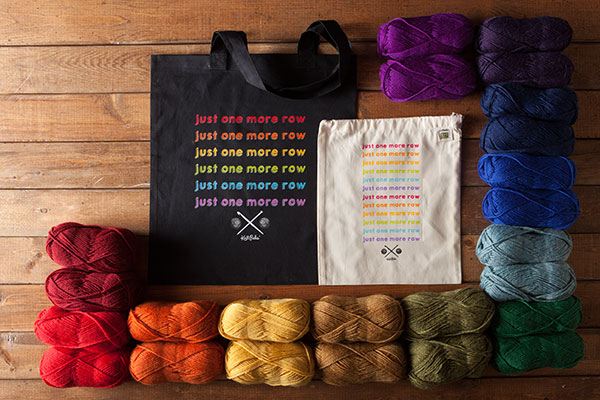 One More Row Wool of the Andes Superwash Rainbow Kit
You save: $23.11 (20%)
$92.43
Doesn't every crafter want another moment for "just one more row"? This kit reminds you to take time for yourself and enjoy your craft! Get your rainbow fix with two delightful bags and our classic wool yarn with a washable twist, Wool of the Andes Superwash.
Kit Contents:

Just One More Row Tote Bag
Just One More Row Project Bag
Two skeins each of
Wool of the Andes Superwash
in:
Hollyberry
Red
Orange
Brass Heather
Semolina
Bamboo Heather
Grass
Fjord Heather
Celestial
Solstice Heather
Indigo Heather
Columbine
?
Item No. 82932