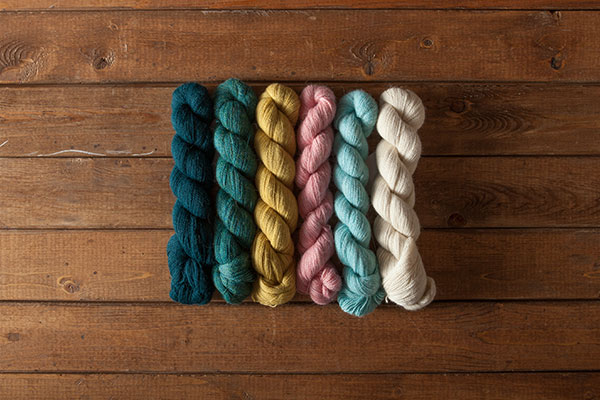 Garden Party - Alpaca Cloud Value Pack
You save: $10.20 (25%)
$30.54
Enjoy a party in the garden with tea, scones, and the craft of your choosing! With a full selection of bright, floral hues, you'll be in lovely company!
Value Pack includes:
6 full-sized hanks of Alpaca Cloud Lace (1 each of Bennet, Elise, Lucille, Blossom Heather, Wonderland Heather, and Sophia).
Total Yardage:
2,640
Item No. 42234