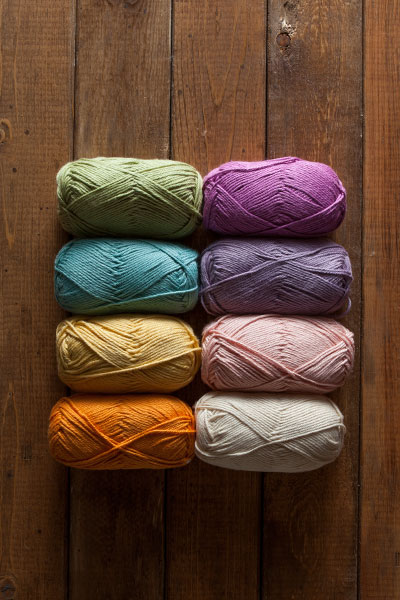 Confetti - Comfy Value Pack
You save: $5.98 (25%)
$17.94
Comfy Sport
is the ultimate for gift giving and knitting for men, babies, children, and charities. Perfect for lightweight garments and easy wearing accessories, you'll love knitting with the soft pima cotton. A small amount of acrylic with the cotton makes knitting easy on your hands, and machine washability makes Comfy Sport easy on your life!
Our Confetti value pack will give your stash a boost of delicate color for a number of small projects, or use them all for a gorgeous blanket you will use for years to come!
Value Pack includes:
8 full-sized balls of Comfy Sport (1 each of Honeydew, Sea Foam, Semolina, Carrot, Lady Slipper, Lilac Mist, Flamingo, and Ivory).
Total Yardage:
1,088
Item No. 42189