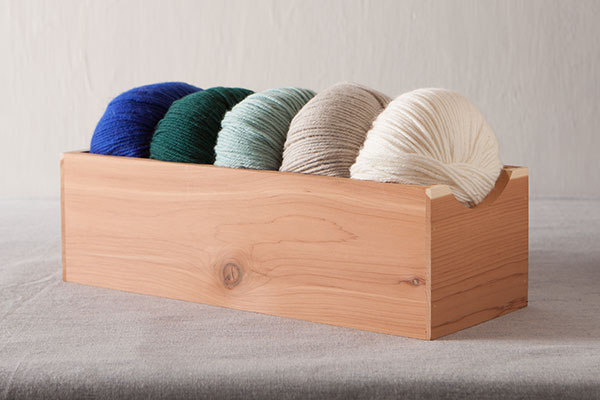 Capretta Cedar Box Kit - Winter Pond
You save: $13.00 (25%)
$38.94
What better way to enjoy the cool Winter stillness than cocooned in the warmth of Capretta? Then let your chilly weather garments hibernate away the warmer months safe and sound in a cozy cedar box.
This kit contains
5 full-sized balls of Capretta (Celestial, Hunter, Sagebrush, Platinum, and Cream), and
a Small Cedar Box (4.8" wide x 12.3" long x 3.6" high).
Total Yardage
:
1150
Item No. 83309