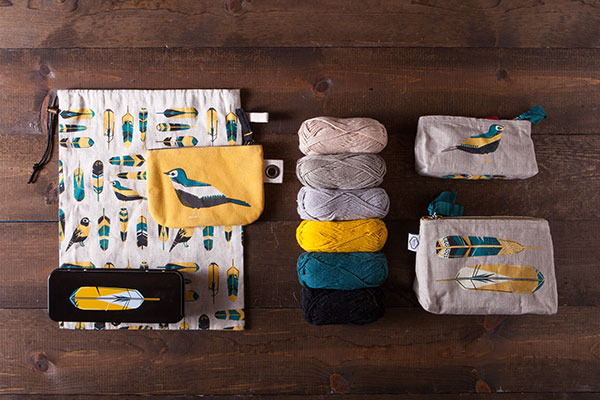 Birds of a Feather Kit
You save: $19.58 (20%)
$78.31
Long ago, after Nature had filled the land and sea with every manner of swimming, slithering, leaping, crawling, running thing, she took a break. Exhausted of inspiration, she rolled her eyes at the thought of yet another quadruped. . .and noticed how empty was the sky, how monotone. How much nicer it would be filled with color and song. Smiling, she painted the first bird.
Use to make
colorful
washcloths
or the base of the
kitchen decor of your dreams
.  
Kit includes
Chirp Travel Bag,
Chirp Small Zipper Bag,
Chirp Steel Pencil Case,
Chirp Pencil Bag,
Chirp Small Cosmetic Bag, and
6 full-sized balls of CotLin (1 each of Linen, Gosling, Whisker, Canary, Harbor, and Black).
Total Yardage:
738
Item No. 83492