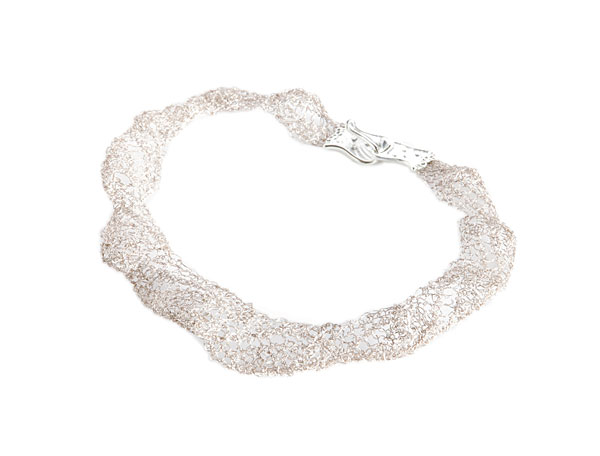 Annonas Necklace Kit - Silver
You save: $28.00 (40%)
$42.00
The Ancient Romans revered their Goddess Annona, guardian of food and supplies - so what better name for this beautiful necklace of knitted leaves!
Utilizing a delicate dome-shaped leaf form, this continuous pattern knits into a natural curve that fits perfectly at the base of the neck. Additionally, the instructions include size adjustments to fit your preference. Choose from two shining color options: Gold (warm, like the sun) or Eternal (silver, like the moon).
Kits contains:
- Clear and friendly step-by-step directions
- Helpful hints on knitting with wire
- Two spools of comfortable coated copper wire for knitting (for ease on your hands!)
- Silver- or gold-plated Water Sprite clasp
Helpful note: Pattern requires size 1 needles; if knitting with wire is new to you, wood needles are the easiest to work with at first!
Item No. 81949