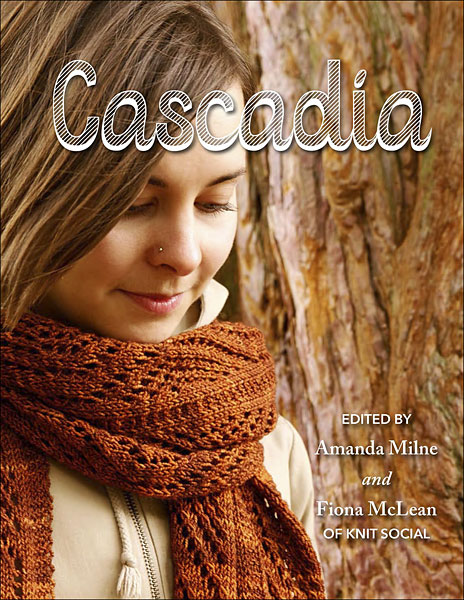 Cascadia eBook
$16.95

Cascadia: it's the mythical-sounding, temperate region bordering the west coasts of Canada and the northern United States, and defined by the Cascades mountain range.
Natives to the region, Amanda Milne and Fiona McLean have imbued their knit-centric events company, Knit Social, with a warm and creative atmosphere that is wholly infectious. Now they share the warmth and creativity of their home with you in their first book, Cascadia. They have gathered from the region's abundant design talent, to bring you gorgeous sweaters, shawls, hats, socks, and other fun-to-knit, beautiful-to-wear garments.
Please Note: eBooks are only available as a PDF download.

Does not count toward $50 free shipping.

Adobe® Acrobat®
required.
Please note: Downloadable eBooks do not qualify for Free Shipping.
After ordering an eBook you will receive a download link in your order confirmation email.