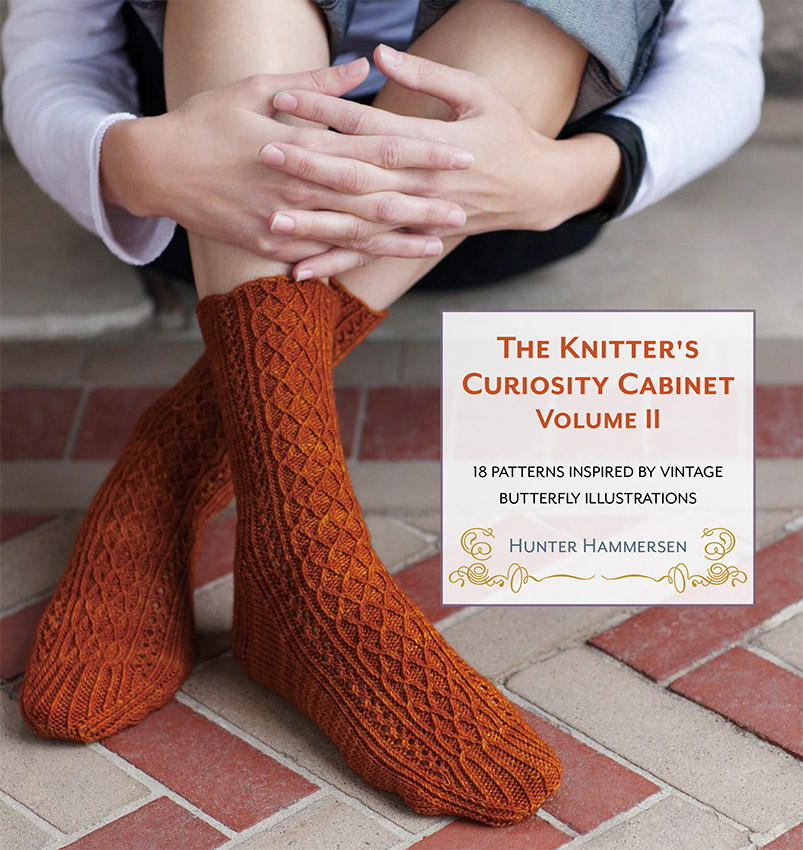 Dangerous Ladies & Opium Dens eBook
$12.00

Dangerous Ladies & Opium Dens is the second installment of the series, The Adventures of Miss Flitt. Created by Beth Hahn, this unique series follows Emma Flitt in a Victorian New York filled with magicians, clairvoyants, charlatans and pick pockets in order to unravel the mysterious disappearance of her sister, Lucy. Follow along as this mystery unfolds with character-based knitting patterns designed by author Beth Hahn. This enchanting story is brought to life with beautiful water-color illustrations also done by Hahn.

Dangerous Ladies & Opium Dens is the second chapter in this mystery series and includes six designs inspired by Emma and her adventures. The first featured design is the Five Points Cloak & Capelet, a stylish pattern that can be made in wool for the winter or a lighter, silk blend for the spring. The Nadya Corset is perfect for summer months and warm weather climates and is a stylish, fitted shell knit from the top down and shows of a slipped rib pattern. The Nadya Corset has a matching Nadya Skirt pattern that features side button closures and a fun, flattering a-line shape. Smoke Ring is a large mobius cowl that is endlessly versatile in the ways it can be worn and can be used as a shrug, wrap, shawl or scarf. You will also find a pair of fingerless mittens with stylish buttons and closure going down the sides with the pattern, Sharpers. All of the patterns in this collection include written instructions only.

Does not count toward $50 free shipping.

Adobe® Acrobat®
required.
Please note: Downloadable eBooks do not qualify for Free Shipping.
After ordering an eBook you will receive a download link in your order confirmation email.