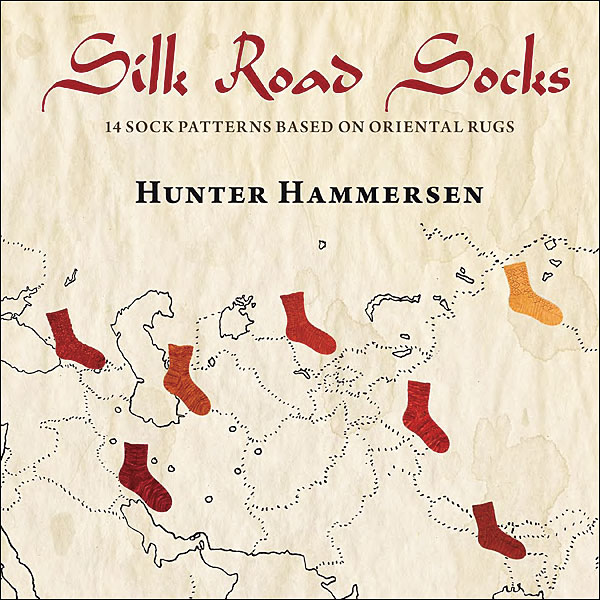 Silk Road Socks eBook
$16.95
Silk Road Socks is a must-have book for anyone that loves learning about the history and culture of the patterns that you are working through. This truly fascinating book takes a look at the history of Oriental rugs, design elements unique to each style of rug and translates them into 14 stunning sock patterns. At first this may seem like an odd pairing but upon closer examination, one is able to make the connection between these two utilitarian objects - both of which are embellished and adorned even though this does not add to their functionality. Learn all about the histories of these rug making cultures, their construction and materials as you travel along the Silk Road with the author, Hunter Hammersen. The book also includes an in-depth look on top-down sock construction, how to resize sock patterns as well as tips that will allow you to customize socks to your feet - ensuring your knitting success. Not only is this book a wealth of information on the history of the Silk Road and the cultures that have contributed to the thriving art form of rug making, but it is filled with versatile sock patterns that are accompanied with beautiful photography. Silk Road Socks will truly be a welcomed addition to any sock knitter's digital library.

Hear Kelley's interview with Hunter Hammersen about her book, Silk Road Socks in podcast episode 155.

Please Note: eBooks are only available as a PDF download.
Does not count toward $50 free shipping

Adobe® Acrobat®
required.
Please note: Downloadable eBooks do not qualify for Free Shipping.
After ordering an eBook you will receive a download link in your order confirmation email.
Included Patterns
Related Items