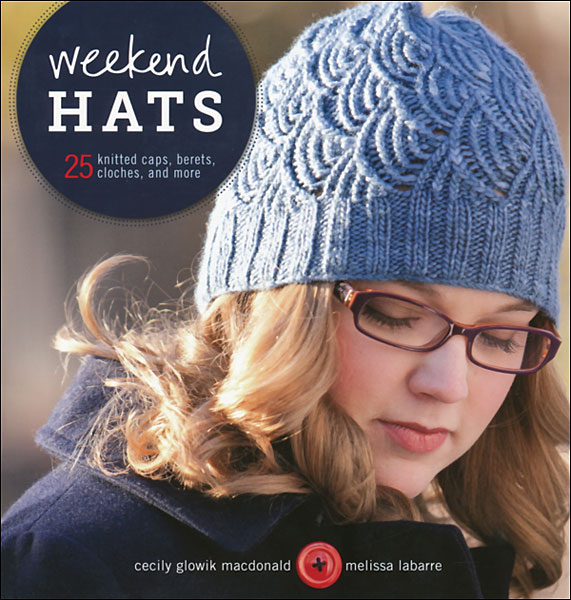 Author: Cecily Glowik MacDonald and Melissa LaBarre
Binding: Softcover
Pages: 25 projects - 127 pages

The clever and fun designs on Weekend Hats will have knitters everywhere rejoicing in year-round style. It's a charming and fun-loving collection of designer knitted hat patterns. Included are 25 variations on caps, berets, beanies, cloches, hats, toques, tams and snoods ranging from feminine to sporty. This collection of unique designs makes knitting a picture-perfect hat easy to do, offering the best in contemporary style and patterns. Keep your noggin cozy with this book, your all-in-one resource for creating want-to-wear knitted caps.