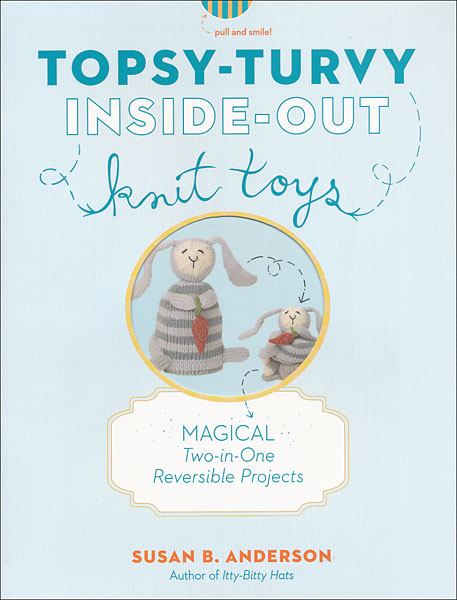 Author: Susan B. Anderson
Binding: Softcover with concealed spiral binding
Pages: 12 Projects - 144 Pages

Topsy-Turvy Inside-Out Knit Toys
$8.48
50% off

Retail: $16.95
Susan B. Anderson's most enchanting book yet!
Topsy-Turvy Inside-Out Knit Toys
turns the spotlight on "reversibles": interactive knitted projects that are two toys in one. The collection is arranged from beginner-level projects ("Happy Mouse, Sad Mouse") to more challenging creations ("Squirrel and Hedgehog") and features tutorials on key techniques, including finishing tasks like embroidery.