free shipping on orders over $50*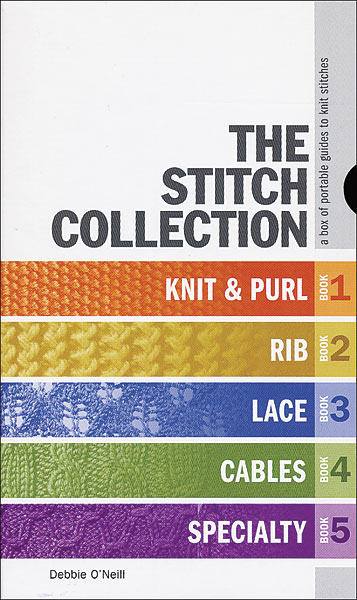 Author: Debbie O'Neill
Binding: Softcover box set
Pages: 225 stitch patterns total—5 books with 64 pages each

Many of us never leave home without our knitting, but space in our bags is at a premium. So why tote around a big, comprehensive stitch book when you need patterns for only one stitch type?
The Stitch Collection
us a box set of five mini stitch dictionaries, designed to help you choose the best stitch pattern for your projects. Illustrated in a color photo, each individual stitch pattern is ranked according to its level of difficulty and its amount of drape, and is accompanied by suggestions for its best use in a project. There are 225 patterns in the entire collection of books, covering knit and purl, rib, lace, cables, and specialty stitches.