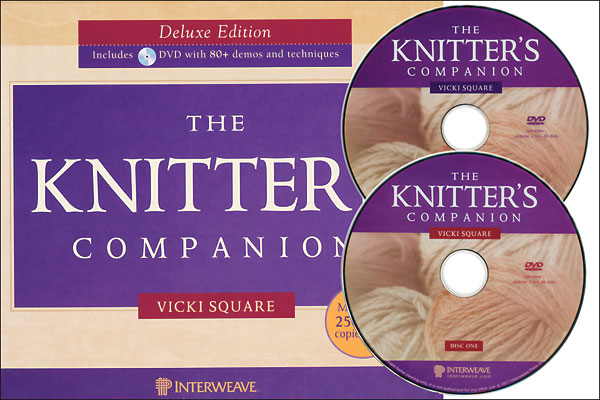 Author: Vicki Square
Binding: Hardcover book and 2 DVDs
Pages: 80+ demos and techniques —5 hours 25 minute DVD —136 pages

The Knitter's Companion Deluxe Edition w/DVD
Now with 5 hours of instruction on two DVDs,
The Knitter's Companion Deluxe Edition
is every knitter's perfect reference guide! Join Vicki for this hands-on knitting experience. With her encouraging approach, Vicki teaches you every technique included in the book as well as several bonus techniques not included in the book.